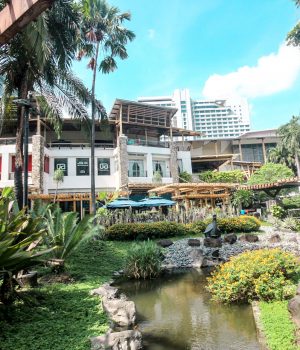 The rainy weather and busy atmosphere of Makati City aren't enough reasons to keep the Makatizens away from fun and productive activities this August.
The Philippine Readers and Writers Festival 2019 (August 2- 4, 2019)
National Bookstore | Raffles, Makati City
National Bookstore is hosting the 6th year of its annual literary celebration. This festival will feature new books from local and international authors.
It will also showcase book signings and panel discussions over the course of 3 days.

Jun-Jun Sta. Ana & Michaela Benedicto Photo Exhibit (August 10, 2019)
Mynila's Choice | Limbo, General Luna, Makati City
Mynila's Choice's photo exhibit features the works of Jun-Jun Sta. Ana & Michaela Benedicto.
Photography is a digital form of art. Every photographer deserves to be featured in an exhibit.
Their new style of photography has the potential to be a breakthrough for the future of Philippine photography.

Tech Fest 2019 (August 10, 2019)
iAcademy | iAcademy Nexus, Yakal, Makati City
iAcademy will host a Tech Festival for its students that will feature ingenious software and hardware crafted by tech experts from the Philippines and Singapore.
It will also host a series of seminars throughout the day to discuss the latest developments in Microsoft technologies and app-developing software.

Dani Girl: A Musical About Hope (August 10- 11, August 17- 18, August 24- 25, August 31, 2019)
Sandbox Collective | Carlos P. Romulo Auditorium, 4F Tower II, RCBC Plaza, Ayala Avenue, Makati City
The Sandbox Collective will perform Dani Girl: A Musical About Hope as a celebration of their 5th anniversary.
The performance is about a girl named Dani Lyons who is diagnosed with acute lymphoblastic leukemia and loses her hair to chemotherapy. She embarks on a quest to find it with her best friend, Marty, who is also battling cancer.
The musical aims to remind the audience that humans can overcome life's biggest challenges.

MaArte Fair (August 16- August 18, 2019)
Museum Foundation of the Philippines Inc. | The Peninsula Manila, Ayala Ave. cor Makati Ave., Makati City
The Museum Foundation of the Philippines (MFPI) celebrates its annual MaArte Fair. This art and fashion fair features different handicrafts of local artists and artisans.
The MFPI aims to promote and appreciate the handicrafts of the local artists, which will also preserve the Philippine culture.
There's no better venue to find local art and fashion to spice up your home and your wardrobe.

Zark's Fest 2019 (August 17, 2019)
Zark's Burgers | Century City Mall, Kalayaan Avenue, Makati
Local artists and amazing hamburgers combine in a festival of food and music to commemorate Zark's Burger's 10th year anniversary.
Live life, love life.
Thanks to the dedication of these organizations, there's all the more reason to love your life and to live with love — for art, fashion, business, technology, and literature.
Have a great August!