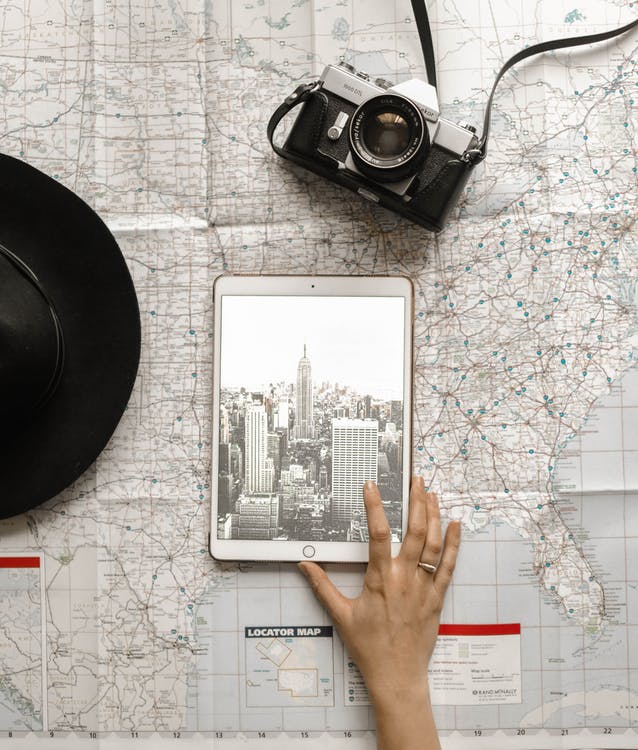 Taguig is one of the famous cities in Metro Manila. The city is known for its towering business and residential developments, as well as parks, cafes, and high-end restaurants. In Bonifacio Global City (BGC), Taguig's premier business district, the development is full of activities with dozens of art installations, murals, and high-end malls worth exploring. In this article, I will guide you about the hotspots around the city where you can hangout with your family and friends.
Enjoy Taguig in Day Time
1. Catch a movie in Uptown Mall
Uptown Mall is one of the properties of Megaworld Corporation. The mall stands at the heart of BGC which makes it accessible for someone residing in the business district or making a living in the area.
The Uptown Mall Cinema is a perfect place to spend time with your friends and colleagues after working at the office.
2. Ride the gondola at the Venice Grand Canal Mall
Venice Grand Canal Mall is one of the landmarks of McKinley Hill. Here mall goers can enjoy the Southern European vibe without even leaving the country.
The Venice Piazza, the mall's main attraction is the recreation of Piazza di San Marco, everyone can enjoy the sights while having a view of Venice, Italy.
3. Take a picture at murals and installations around Taguig
BGC is filled with various kinds of art murals and installations.
You can take a picture with your family and friends or even chill at art mural slash parks like the Kasalikasan Garden and Burgos Park. It also offers a calm and serene atmosphere, a great place to take a breather or away from the stress of citylife. There are also art murals that portray different themes that reflect nationhood, identity of the artist, as well as the bustling lifestyle of the district.
Some of the art murals that can be seen around the business district are the following: Interconnected, Sweet Dreams in BGC, We Are What We Pretend to Be, and many more. These artworks around the district reflect the lively and active atmosphere that residents, professionals, and tourists love about BGC.
4. Play at Turf BGC
Turf BGC is an indoor football field that is also available for rent.
The place is perfect not just for team-building sessions but also for special occasions such as birthdays and bachelor parties. Food and drinks are available inside so you don't have to worry about getting hungry or thirsty while playing.
5. Drop by at the Mind Museum
The Mind Museum is one of the interactive museums in BGC. The museum has five galleries namely, Atom, Life, Earth, Universe, and Technology.
Each gallery showcases different kinds of interactive exhibits perfect for kids and adults alike. You can spend a whole day inside the museum and still want to come back for more.
6. Experience the Miracle Art Happyworld Museum
The Miracle Art Happyworld Museum is an optical illusion art museum that will definitely test your perception.
The place is perfect for those who love to take photos and be creative in editing them. Aside from the artsy feel, the place is also Insta-worthy because of the colorful murals and designs around the area.
7. Drinks at the Hungry Hound Pub + Kitchen
If you want a place to unwind in Taguig with delicious cuisines and drinks. The Hungry Hound should be top of your list.
Their menu is diverse as well the interior design of the restaurant is perfect for chill and catch-up sessions with your old friends.
8. Hangout at The Fort Strip
The Fort Strip is a popular destination for both locals and tourists. It is a row of restaurants and bars located in Bonifacio Global City. The area is perfect for night outs and dates.
You can find anything from high-end malls, parks, and restaurants. There are also a lot of art installations and murals around the area which makes it perfect for photo ops.
9. Picnic at parks in the city
The city is full of green spaces that provide fresh air and lushful trees. There are also nearby condominiums in the area as well as offices, making it an ideal place to chill and relax in the middle of the day.
Some of the parks you can spend time with your family and friends are the following: Kasalikasan Garden, BGC Greenway Linear Park, Burgos Park, and many more. The garden landscape of the green spaces in the city is appealing and emanates a calm perspective.
10. Shopping at SM Aura Premier
SM Aura Premier is one of the most popular malls in BGC. The mall has a lot to offer such as high-end shops, restaurants, and a cinema.
You can also find a lot of events happening inside the mall. If you are looking for a place to shop 'til you drop, this is the perfect place for you. SM Aura Premier also has a park inside the premises overlooking the cityscape as well as hundreds of restaurants to choose from where to dine with your family and friends.
Enjoy the Taguig's Nightlife
11. Valkyrie
This is one of the most stylish bars in Taguig. It has a very sleek and modern design, with a great view of the city skyline.
The cocktails are also very good, and they have a wide selection of beer and wine. They also have a nice outdoor seating area where you can enjoy the view of the city.
12. LIT Manila
LIT Manila is located at the center of the business district. Close to key landmarks in the city such as Market! Market! and Bonifacio High Street.
LIT is a perfect bar to enjoy good food, great drinks, and an awesome nightlife experience. They offer a wide variety of cocktails and dishes, and the staff is very friendly and helpful. The design of the bar is Filipino inspired from the ceiling to the walls and the furniture. Unwind with friends and colleagues the Filipino of LIT Manila way.
13. Bank Bar
If you want to hangout and relax with your friends and colleagues, Bank Bar should be part of your list.
It is located in the RCBC Savings Bank Corporate Center, the bar is accessible through numerous avenues and is just a few drives away from Makati. One of the reasons why it is one of the iconic destinations in the city is due to its sleek interior design and convenient distance to offices, condo apartments, and villages in the city.
14. Bugsy's Sports Bar and Bistro
It is perfect for those who want to watch their favorite sports team while enjoying good drinks and food.
Bugsy's is a go-to place whether you are with your friends, family, or colleagues. It is located on Forbestown Road close to Burgos Park. It is also famous for locals, residents, and expatriates alike. Explore their wide selections of cuisines, delicacies, and drinks today.
15. The Refuge BGC
This is a great place to relax and unwind after a long day. They have a wide variety of food and drink, as well as a nice selection that will fit your budget.
The ambiance and the lighting of the bar are also perfect for a night out. The total vibe of the area is soothing and ideal to spend time with your friends.
16. Barcino
If you are looking for a place to eat, drink, and be merry, Barcino should be on your list. The place serves Spanish cuisines that will satisfy your cravings.
They also have a wide selection of wine and beer that you can enjoy. The interior design and the vibe are perfect for a date night or a night out with coworkers after work.
17. Elbert's Upstair Bar
When planning to do something in Taguig, Elbert's Upstair Bar is one of the things you can do. This is a go-to place for people who want to drink, relax, and enjoy a classy and old-fashioned aesthetic design.
The bar also offers delicious food that will surely satisfy your cravings. Elbert's Upstairs Bar is the perfect place to unwind and have a good time.
18. The Back Room
The Back Room is one of the things you can do in Taguig.
It is a hidden gem that offers a unique and different drinking experience. The Back Room is perfect for those who want to drink in a more chill and intimate setting.
19. Scarlet Wine Lounge
One of the best places to enjoy your wine is at Scarlet Wine Lounge. This comfortable and cozy lounge has an extensive list of wines from all over the world.
If you are not a wine drinker, they also have a full bar where you can order your favorite cocktails. The bartenders are knowledgeable and passionate about their drinks, so they can help you find the perfect drink to suit your taste.
20. Craft Rock & Grill
If you are looking for a place to enjoy some good food and drinks with friends, the Craft Rock & Grill is the perfect spot for you.
This restaurant has a wide selection of American comfort food such as burgers, pizzas, pasta, and sandwiches. They also have an impressive list of craft beers that you can enjoy with your meal. The bar also has a live music show for its guests.
These are just some of the things that you can do in Taguig City. The place is perfect for those who want to experience urban life without having to deal with the traffic and pollution of Metro Manila. Taguig is a place where you can work, play, and relax. So what are you waiting for? Start planning your trip to Taguig now!