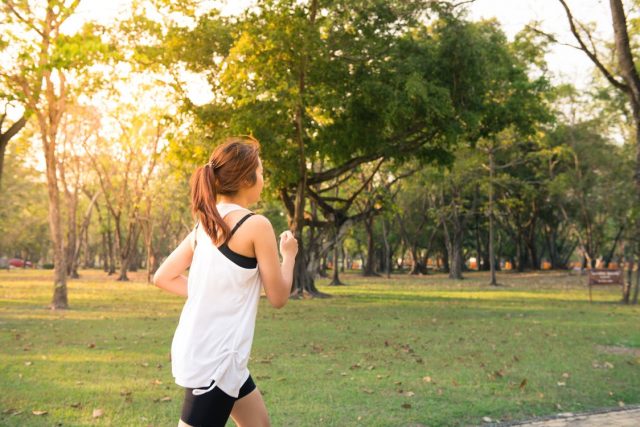 Taguig is one of the famous cities in Metro Manila. It is also the home of Bonifacio Global City (BGC), which is headquartered by major companies and businesses. BGC is also not just confined to being a business hub because it is also filled with hangout spots and green spaces worth exploring. Looking for a great place to spend a sunny day outdoors or picnic with your loved ones? Taguig City has plenty of parks to choose from! The person who bought a residential property for sale in Taguig or even tourists will surely find a perfect spot for them.
Here are 12 parks in Taguig City that you may explore and enjoy:
1. Kasalikasan Garden
The first on the list is Kasalikasan Garden. It is located at the heart of Bonifacio Global City. According to BGC Arts Center, the art installation was made by Jerusalino V. Araos in 2001.
The name of the garden acts as a word play of "Casa" which means house and "Kalikasan" that means nature. Kasalikasan Garden explores the idea that guests should find sanctuary in nature for it has been the home of humans since the beginning of time. The ambiance of the garden is ideal for someone who wants to unwind during the middle of the day. Kasalikasan Garden provides a quiet atmosphere far from the busy streets of the city. It is also perfect for a morning jog, exercises, and even yoga sessions.
2. Terra 28th Park
Terra 28th has numerous activities and playgrounds perfect for all ages. The scenery reflects both progress and laid-back lifestyle of someone residing or touring around the business district.
The park is a haven for someone who wants to unwind and it's just a few minutes away from the condominiums in the area. If you want to take a walk and are also surrounded by restaurants and shopping centers Terra 28th is a place to be. The park is also pet-friendly but owners are encouraged to supervise their pets.
3. Burgos Circle Park
Burgos Park is part of Forbes Town, a township developed by Megaworld Corporation. The park is one of the most Instagrammable spots in BGC. There is also an art installation standing in the center of the park. The Trees is a bronze sculpture made by Reynato Paz Contreras in 1997.
The Trees are portrayed as 3 trunks with intertwined branches forming one tree. It symbolizes that man and nature is one and the beauty of the environment should be preserved as time passes by. Burgos Park is a great place to hang out and chill for the area is surrounded by benches and trees with the cityscape in its background. Burgos Park stands walking distance away from prestigious condominiums such as 8 Forbestown Road, Bellagio Condominiums, and Forbeswood Heights.
4. Track 30th
This is one of the parks in Bonifacio Global City that is popular among dog owners and morning walkers. The park has a clean and fresh look because of its well-maintained grassy areas. It also has several trees that can provide natural shade for its visitors.
Aside from that, the park is also within the vicinity of well-regarded restaurants and malls such as Bonifacio High Street, Market! Market!, and SM Aura Premier.
5. One Bonifacio High Street Park
One Bonifacio High Street Park is not only famous for its green spaces but also due to its location. The area is a stone's throw away from condo apartments and commercial spaces in Taguig.
One Bonifacio High Street is famous for different walks of life from residents to young professionals starting their career in Taguig. It also provides a cool and calming ambiance while being surrounded by classy restaurants, cafes, and museums making it a haven from the always on the go lifestyle of the BGC.
6. Central Bark BGC
This is one of the most unique parks in Bonifacio Global City as it is a haven for dog lovers. The park has open spaces that are perfect for playing fetch with your dogs.
The park has a fenced-in area that acts as a boundary around the park. A playground can also be seen inside the premises with obstacles and toys, so your pup can have a blast while you take a break in the benches nearby.
7. SM Aura Sky Park
SM Aura Sky Park is on the 5th floor of the shopping center. The park changes its theme depending on the event this offers a fresh take for visitors and residents who want to shop and dine in the SM Aura.
The park offers stunning views of Taguig and Makati City. It is also a perfect spot to take pictures because the area is surrounded by landscaped gardens and a grand staircase that can be used as a photo op.
8. TLC Jog Park
The Taguig Lakeview Community Park, also known as TLC Jog Park, is located in Barangay Lower Bicutan. According to the Taguig City Government, it was established in 2014 and is considered the first public park in the city.
TLC Jog Park covers a hectare and contains numerous amenities such as a walking path, an activity area, and a koi pond.
9. De Jesus Oval Park
De Jesus Oval Park is within walking distance from condominiums such as The Icon Residences, Pacific Plaza Towers, and Forbeswood Parklane.
The pristine design of De Jesus Oval Park is ideal for picnics, morning workouts, recreational activities, or even just reading a good book under the shade. It is also near other parks such as BGC Greenways Linear Park and Pacific Plaza Towers Park.
10. BGC Greenways Linear Park
The 1.6-kilometer park is beside Manila Golf and Country Club in Forbes, Makati. According to Business World, the park is traversing from McKinley Parkway to Kalayaan Avenue Exit.
BGC Greenway Linear Park is a perfect place for cycling and jogging. It is also beside residential developments in the city and that includes houses in BGC, making it a convenient place to stay fit and healthy.
11. Science in the Park
Science in the Park is an outdoor science playground in Jose Campos Park. Kids and students can explore and learn about science through interactive exhibits.
Science in the Park is also connected to the Mind Museum. The museum is the first science museum in the country. Here guests have the luxury to enjoy a wide array of galleries and models, that explore different themes and subjects from the smallest atom to the grand scale of the universe.
12. 40th Street Park
Taguig is truly a wonder with dozens of parks just a walking distance away from the place of residence or transport hubs. 40th Street Park is one of the great places to visit. The park stands in the middle of Bonifacio Global City and Makati.
40th Street Park is full of life and energy with people running, doing yoga, or just hanging out with friends. The greenery and fresh air make it a perfect place to relax and unwind after a long day. The park is also filled with stone sculptures, lushful trees, a landscape garden, and benches to chill in. If you just want to take a breather from the stress, 40 Street Park is a must visit.
Taguig City is filled with many amazing parks that offer a variety of activities for everyone to enjoy. With parks ranging from green spaces to science parks, there is surely a place for everyone in this city. Everything is also just minutes away from the residential developments in the area, major roads, and public transportation. This makes it easier for both residents and tourists alike to go around and discover something new in the city. So, go out and explore Taguig City's parks! Who knows, you might just find your new favorite spot in the city.