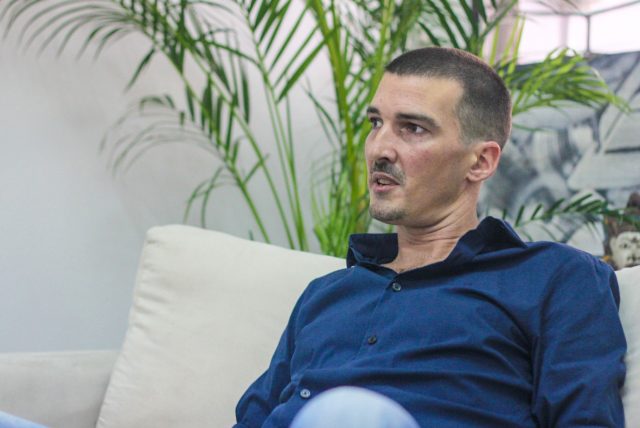 Philibert Challan Belval, founder/CEO and general manager of Asia Relocation, smiles from behind his motorcycle helmet. Deep-set eyes twinkle through the visor. The tall Frenchman atop his black scooter is an incongruent sight on the humble streets of Guadalupe Viejo, but he doesn't seem to mind being the only expatriate in the immediate radius.

Phil, as he is more commonly known, prefers unpresuming neighborhoods than the fancy crowded buildings of Makati and BGC. Case in point: Asia Relocation, an 8 years old International Moving, Storage, and Relocation firm, rents 500 square meters of warehouse space and 50 square meters of office space. The warehouse sits aside the labyrinthine streets of Sucat, Paranaque; when the office space is nestled in Poblacion (Makati City), which isn't exactly known for its commercial spaces.

"I've always looked for space more than upscale neighborhood," Phil says. "I don't want to pay high rentals for tiny spaces." His 3 bedroom house, spacious for a bachelor, attests to this claim. The floor area easily exceeds 150 square meters, and boasts a one car garage (which is roomy for his scooter — his vehicle of choice to beat Manila traffic), a veranda on the second floor, airy common areas, a small kitchen, an out-back laundry space, and more. Phil explains that he enjoys the neighborhood, which sits in the shadow of Rockwell's shiny monoliths. "Locals are friendly and there is no karaoke around here so that's fine!" he chuckles.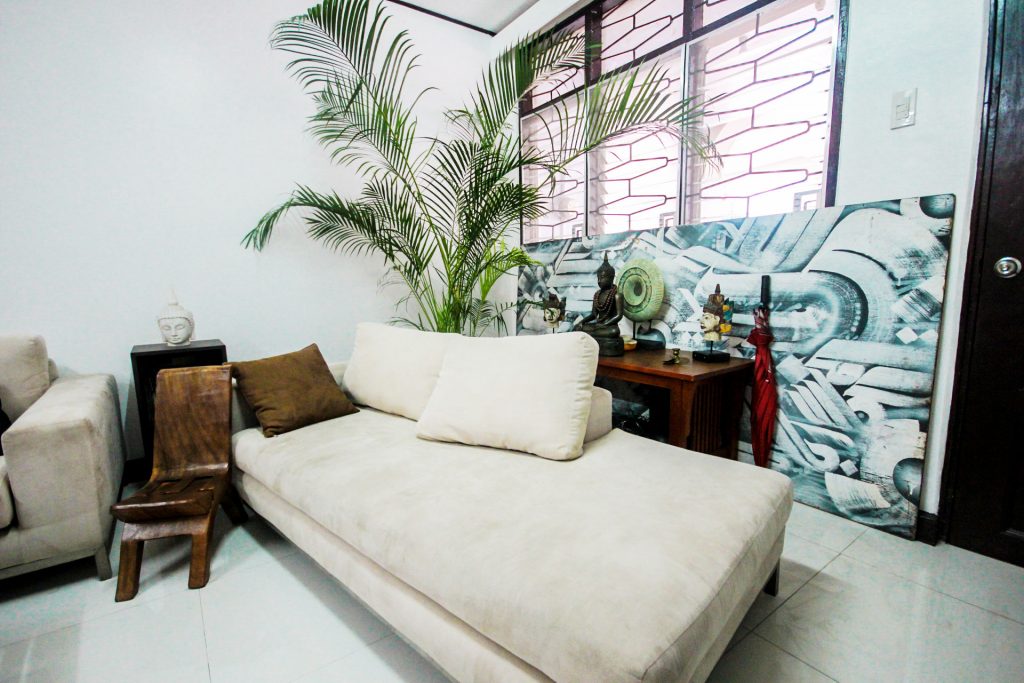 We shared an afternoon with Phil at his prettily-decorated home to talk a little about Philippine real estate.
How long have you been here for?
I arrived 10 years ago. I started working with a French company based in Manila and then started my own International Moving and Relocation firm with John Riad (HousingInteractive's founder and head). For the first year, I did everything on my own – accounting, sales, web… even a bit packing and moving boxes. Then I hired one person, then two more…

The Asia Relocation family grew, and we are now a strong and stable small-medium size enterprise with 8 full time employees, moving more than a hundred families internationally every year. We also have our own warehouse accommodating from 700 to 1000 cubic meters of medium/long term storage every year.

Tell me about Asia Relocation.
From top to mid-level management, we help the expatriate communities among embassies and international corporations with their international moving and relocation requirements in and out of the Philippines. We always find new and better ways to reach our goal of helping the expatriate community, as well as companies employing foreigners.

In the first three years, importations (moving people into the Philippines) were a very small part of our business. Now it reaches around 40% of our revenue.

We grew a solid network of international moving companies abroad. When they move families to the Philippines, they need a serious and reputable international mover they can rely on to handle the requirement. Same with Asia Relocation, when we move a family out of the Philippines, we need a reliable partner in the destination country to provide the best service to our clients. That's how we add value to the relocation; we deal with partners that offer the best quality at affordable costs.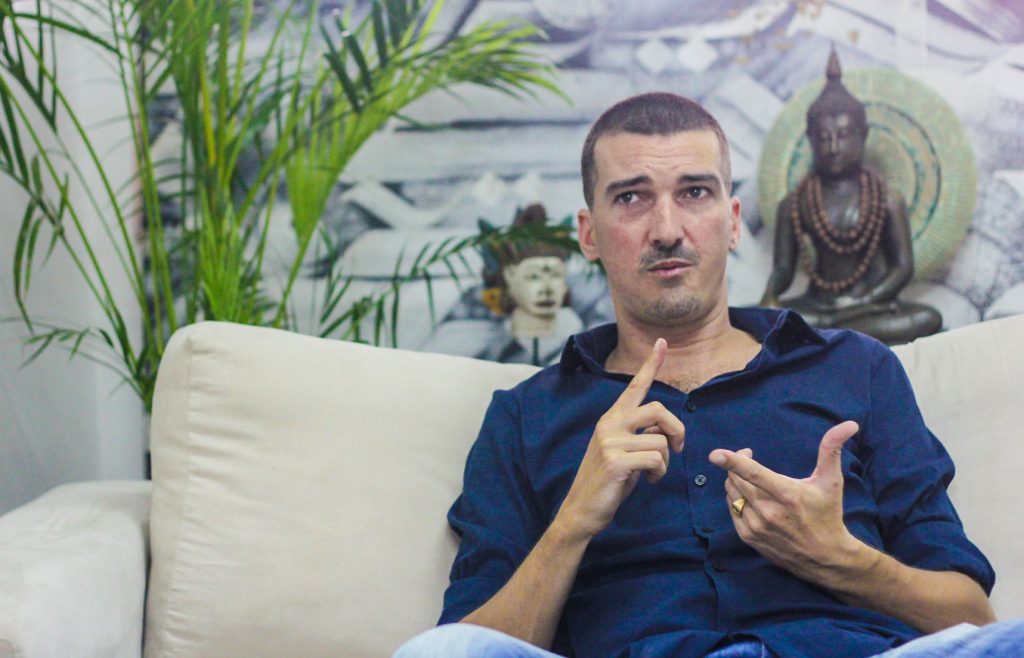 You've seen the Philippine real estate market grow.
I first lived in BGC ten years ago. There were barely 2-3 high rise empty buildings. Ten years ago, the sun would go down, the lights would go on, and you could see only a small percent of the buildings would be occupied. There are way more buildings now, but the occupancy has not changed much. They are (still) not fully occupied. I've been saying for 10 years now — Manila's real estate market is a bubble. But I've been saying it for 10 years now and the bubble hasn't hit yet!

Are you interested in purchasing real estate as a long-term expat in the country?
Once I thought about buying a condo because I found a good opportunity, but the timing was not right for me and since then, I haven't really looked.

I'd be more interested in (developing) lands. I think the value of Philippines lands is growing quickly. Professionally, Asia Relocation may buy land and erect its own warehouse to avoid the monthly rental and build company assets. I am also looking at buying land for personal reasons.

Who knows, someday I might retire in the Philippines?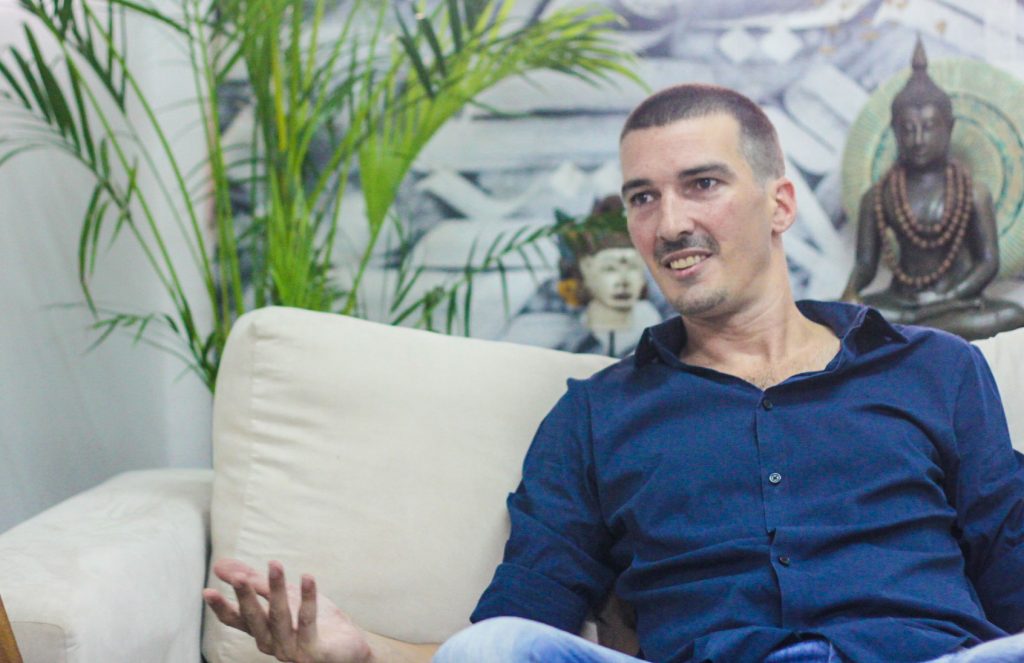 What's your connection with the Philippines?
I think the Philippines is the Asian Country that is the closest to us Western Europeans. The biggest Catholic Country in Asia, three hundred years under Spanish colonial rules…

I put up Asia Relocation in the Philippines because I had (intimate) knowledge of the country, my network was here, and Filipinos are nice, friendly, and open minded people.

I found an opportunity in the Philippines. The challenge was huge, but that made it even more interesting. So I said, "Let's do it!!!" And here I am 8 years later, experienced, proud and happy.

Any advice for incoming expats?
Real estate agencies are helpful for expats since they do not know the country. They help expats avoid local traps and potential hassles. If your accommodation allowance is part of your salary and you do not need to provide receipts to your employer, you may consider buying a condo if you know you will be here for about 5 or more years. By the time you will leave the country, you should own the condo (or almost). Currently, it is easy to sell or lease quality apartments in Manila.
For your international moving and relocating needs, contact Asia Relocation at:
www.asiarelocation.com / inquiry@asia-relocation.com
#3 D'Metyang Building, #5064 P. Burgos cor. P. Guanzon Streets, Poblacion
1210 Makati City Philippines
+632-810-4977 / +63917-538-5607