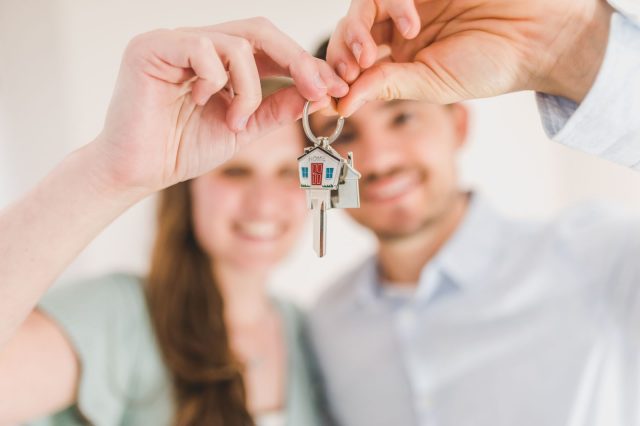 Are you thinking of buying real estate property in the Philippines? This can be an exciting and overwhelming process, especially if you're a first-time buyer. There are many things to consider when purchasing real estate, such as the type of property, its location, and your budget.
We are here to help you identify some of the most important factors to keep in mind when buying a real estate property in the Philippines. Keep reading for more information.
Know the purpose and the type of property you want.
Sorts of land can be bought for a variety of purposes, such as residential, commercial properties, and even long-term investments.
Consider what potential development there might be on any given piece of real estate because government regulations will limit how much could go up depending on natural resources like topography, but even undeveloped parts are covered by zoning ordinances and regulations which dictate who may construct something where, so make sure of all possibilities before you finalize anything.
What is zoning? Zoning is the regulating of land use to ensure that it aligns with a community's vision for what they want their city or town to look like.
Zoning regulations are a set of rules that dictate how the land can be used. These rules are made by the government, and they are designed to control the development of land. It can restrict the type of buildings that can be built on a piece of land, or it can limit the activities that can take place on a piece of land.
The Philippines' current zoning scheme and land use is governed by the DHSUD and previously by the HLURB, which outlines 26 basic zone types based on primary usage and building regulations as defined under the National Building Code of the Philippines (P.D. 1096).
What does it mean for you? Zoning will help property owners to determine how the real estate property can be used and whether there are any restrictions. If a city decides to change the purpose of a certain location, the value of the properties within the zoning area will likely increase or decrease, depending on the change.
2. Find the right location for you.
The location of the property is important because it will affect things like the price, the surrounding infrastructure, and the ease of getting to and from the property.
When looking for a lot to buy, you must consider the location. For instance, if you are interested in buying a piece of land in Quezon City or Makati, the first thing you should think about is whether that property is in a suitable location. When choosing an area in which you would like to buy, build or operate one's home, whether it's in a residential neighborhood, a commercial space, or an industrial site, it is significant to know what kind of access roads are nearby.
What are access roads? Access roads (also known as a frontage road, outer road, service road, feeder road, or parallel road) are essential for connecting residential areas to the main thoroughfare. These shorter, less-traveled routes allow drivers access not just their driveways but also to any other necessary destinations such as shops or businesses located in the area.
Ask and take time to know if, how long will these various routes take you if traveling by car or by commuting? Are there shortcuts or freeways etc.? Would this neighborhood allow enough parking spaces?
3. Identify your budget.
Your budget is very essential when buying real estate. You need to make sure you can afford the property you want, and that you have enough money left over to cover the costs of owning it. These costs include things like property taxes, insurance, and repairs.
Be patient! When looking at buying property, some marketing strategies or offers can lead us into making an impulsive purchase such as discounts or early move-in dates, but these should only serve as suggestions instead of necessities because if we don't resist then they could end up costing more money than necessary by leading ourselves into purchasing something without thinking thoroughly through all aspects beforehand.
4. Be clear with the terms of the sale.
Many buyers and sellers have differing expectations of what they will be promised by the other party in terms of sale. Terms serve as a way for each side to understand how much responsibility falls on them before committing, avoiding any disputes that could cancel or cause legal liability after an agreement has been reached between the parties involved.
When buying real estate, it's important to understand the terms of the sale. Typically, there are three types of transactions:
a. Cash Purchase
Cash purchase is when the buyer pays the seller in full at the time of sale. Cash purchases are typically the simplest and quickest way to buy a property, but may not be possible for everyone.
b. Mortgage Purchase
Mortgage purchase is when the buyer borrows money from a lending institution (bank, or mortgage company) to pay the seller, and then pays back the loan over time. Mortgage purchases can take longer to complete but may allow you to buy a more expensive property than you could otherwise afford.
c. Lease Purchase
Lease purchase is when the buyer agrees to make payments to the seller over time and then earns the right to purchase the property at a later date. Lease purchases can be a good option if you're not sure you're ready to purchase a property outright, but keep in mind that you may not earn full ownership of the property unless you make all of the required payments.
Each type of transaction has its own benefits and drawbacks, so it's important to understand all three before making a decision.
When negotiating the terms of a sale, it's important to have a clear understanding of your goals and what you're willing to compromise on. With the help of real estate service practitioners, you can determine what type of transaction is best for you and make sure that all of the terms of the sale are clearly spelled out in the contract. This will help avoid any misunderstandings or surprises down the road.
5. Find good real estate service practitioners.
Real estate brokers and agents can be quite easy people to find. There are so many out there now, with different services and fees – you'll need some research before choosing one. Take your time and make sure you know exactly what services they offer before committing.
There are many real estate brokers in the Philippines, but not all of them are qualified. Here are some tips on how to find a good real estate broker or agent:
Get recommendations from friends or family. Ask people you know if they have had a good experience with a particular agent.
Check the agent's credentials. Make sure that the agent is licensed and has a good track record.
Look at reviews online. Read reviews of agents on websites like Google, Yelp, or Facebook.
It is important to partner with a reputable real estate broker like HousingInteractive. They can help you navigate the market and find a real estate property that meets your needs and budget. It's also a good idea to attend some open houses and viewings so you can get a feel for the neighborhood and the different options available. Lastly, be sure to have your finances and paperwork in order so you can make a buy with confidence.
6. Be prepared with the paperwork.
If you're thinking of buying a condominium property, let's say, in Taguig, you'll need to familiarize yourself with the paperwork involved. The process can seem daunting at first, but with the help of a good real estate broker or agent, it shouldn't be too difficult. Here's an overview of the documents you'll need to get started.
Letter of Intent (LOI)
Reservation Letter
Contract to Sell
Letter of Guarantee (LOG)
Deed of Sale (Conditional or Absolute)
Certificate of Title
Tax Declaration
a. For first-time buyers, certain documents are always required.
These include your passport or government-issued ID, a copy of your marriage certificate (if applicable), and proof of funds or debt status.
b. If you are moving up to a larger home.
You will also need to provide information on your current homes, such as the purchase price, loan balance, and mortgage balance.
c. If you are looking for a secondary home.
Active adults who are downsizing or looking for a secondary home may not need to provide all the same information. However, you will still need some key documents, such as your government-issued ID and proof of funds.
7. Decide on how to finance your purchase.
When you're buying a real estate property in the Philippines, there are several ways to finance the purchase. You can use your own money, get a loan from a bank or other lending institution, or borrow money from family or friends.
The best way to finance your real estate property depends on your personal circumstances. Use this article as a guide to help you figure out how to finance your purchase.
8. Remember that buying any real estate property is an investment.
If you're considering buying real estate properties in the Philippines, you'll need to be prepared to move quickly if you find a property you like. The market is always active, and you have plenty of options to choose from including commercial properties located in the business districts of Makati, Pasig, or Taguig. While nearby provinces of Cavite, Laguna, and Pampanga have a fair share of commercial spaces ready to be discovered as well.
Aside from these commercial properties, there are many residential properties also available in key areas of the country like Manila, Quezon City, Paranaque, or Muntinlupa.
There are plenty of ways to buy real estate property in the Philippines. The most indispensable part about investing in anything is to make sure it's worth what you're paying for your own time. Think about the long-term benefits of your decision and make sure it will be worth investing in before you buy a condo, house, or any real estate property in the near future.