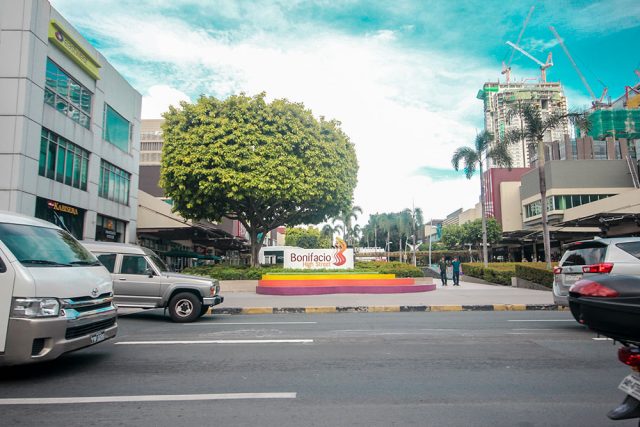 Events In Bonifacio Global City this July 2019
Bonifacio Global City (BGC) is known as the "Home of Passionate Minds." It's a locality known for quality and privileged living–and a locale recognized for the fun and engaging events that pop up all over the mini-city on a regular basis.
Break your routine. Try something new. BGC's the avenue for it; its avenues are chock-full of fun stuff to do.
F&B- Management Essentials (July 24, 2019) –Aleanza Institute | Marajo Tower, 4th Avenue, Taguig
The main objective of this seminar is to provide you with world-class education in restaurants, hotels, and cruise ship hospitality management. The course will give you access to the best industry practitioners and provide you with years of experience as you compete against different challenges in the industry.
Coffeology- Comprehensive Fundamental Skills Program (July 23- July 27, 2019) – UCC Coffee Academy | UCC Coffee Academy Philippines, Taguig
A barista is an artist in serving coffee- it takes a lot of time and effort to serve it in great quality. UCC Coffee Academy gives you the opportunity to become a high-quality barista. This 5-day comprehensive fundamental skills program will cover the essentials: farm to roasting coffee, alternative brewing, intermediate cupping, basic roasting, and basic barista skills.
Nutrition Week (July 22- July 26, 2019) – Q-dees | Q-Dees BGC, 32nd Street, Taguig
July is considered as Nutrition Month. Schools across the Philippines make their students participate in events that promote a healthy lifestyle!
Q-dees does the same thing with their 5-day program that will teach kids about the benefits of having a healthy lifestyle. 
They will learn about the importance of nutrition through a field trip to the market and cooking classes using fruits and veggies as the main ingredients. 
It is INDEED a Nutrition Week!
Digital Marketing Asia 2019 (July 25, 2019) – Learning Curve & Marketing Philippines | SMX Convention Center Aura, McKinley Parkway, Taguig
The marketing industry keeps changing as time goes by. New challenges emerge as marketers are having difficulties in creating new plans to overcome these challenges. Learning Curve & Marketing Philippines brings back Digital Marketing Asia to discuss these new marketing challenges and share marketing strategies.
Kwento's First Pop Up! (July 26- July 28, 2019) – Audrey Jalbuena & Monica Concepcion | Bench Tower, 30th Street, Taguig
 Audrey Jalbuena and Monica Concepcion remind us to be loud and proud of our Filipino heritage. Truly, it's a call to never forget where you came from; a feat since the globalization boom of 1995, which saw increased interest in imported attire over local fashions. Thank goodness for Jalbuena and Concepcion's efforts to push Pinoy Products.
The pop-up is set to be an annual event. Drop by for some Proudly Pinoy products across clothing and accessories.
Wine Down (July 26, 2019) – Grand Hyatt Manila | Grand Hyatt Manila, 35th Street, Taguig
Everyone deserves a break after a long week. Give yourself some time to enjoy the finer things in life over free-flowing wine and live entertainment at The Lounge.
Side Gig Conference (July 27, 2019) – The Global Filipino Investors | BGC Arts Center, 26th Street, Taguig
Creating multiple streams of income is one of the basic requirements of building wealth, but finding a decent side-job is difficult. 
The Side Gig Conference will feature the most profitable sidelines that young Filipino professionals can engage in. It will help them discover the ways on how they can earn extra income, side-by-side with their main job! 
Pa-Edit! #DesignIsMyCaption (July 27, 2019) – Strato Events | Work/With, 11th Avenue, Taguig
As a designer, have you doubted yourself after having difficulty in creating an idea?
Instead of staying frustrated on the pressure from your client, give yourself some time to reflect on your ability by attending this event. 
The goal of Strato Events is to inspire creativity in every Filipino graphic designer. Their event will inspire you to improve your craft by sharing their examples to you as a designer.
Mutants & Marvels: A Superheroic Writing Workshop For Teens and Grown-Ups (July 27, 2019) – Tweet Sering | Fully Booked, Taguig
Mutants & Marvels is a creative nonfiction workshop that helps free the hero within us. Through this workshop, you will learn how to write a comic book through the practices of writing and truth-telling in this event. The world deserves to hear the deep ideas blooming in your head; write them down and share them with the world!
Close The Loop (Donate, Recycle, Repair, Swap) (July 27, 2019) – The Good Trade PH & Daily Convos Shop | WeWork Uptown Bonifacio Tower Three, 11th Avenue, Taguig
Unchecked industrial growth has made our planet suffer. The Philippines has seen a lot of eco-focused organizations, whose purpose is to eradicate environmental destruction. 
The Good Trade's programs are innovative ways that inspire people to become eco-warriors themselves. 
On July 27, participants can exchange old clothes or appliances with a plant. Through the participation of the GCash Forest, attendees will also plant a tree.
Estate Planning with Atty. Angelo M. Cabrera (July 27, 2019) – Thy Will Be Done | SMX Convention Center Aura, McKinley Parkway, Taguig
H
ere's the chance to know the complexity of
estate planning, succession laws in the Philippines, how to better manage the settlement of estate taxes in a manner easily understood. Atty. Cabrera injects his trademark wit and humor as he discusses these subjects at the conference. 
Bark At One (July 27- 28, 2019) – BGC The Community Trade | One Bonifacio High Street, 28th Street, Taguig
Spoil your furkids by taking them out for a walk in the park! Let the furry babies interact with other pets, participate in a Pet Fashion Show, and indulge in a Pet Food Buffet. Isn't that a walk in the park, indeed?
The Book Stop Project & Calligraphy Workshop (July 27, 2019) – The Book Stop Project | Venice Grand Canal, McKinley Hills
The little moving library engages its audience through a calligraphy workshop. Come for the free books, leave your pre-loved books behind for someone else to love, or learn how to infuse art in your letters.
Fundamentals of Coffee & Alternative Brewing (July 29- July 30, 2019) – UCC Coffee Academy | UCC Coffee Academy Philippines, Taguig
Through UCC Coffee Academy, you will able to explore the most popular brewing techniques such as siphon, hand drip, and aero press. Great if you aspire to become a manager of a coffee shop one day. 
This will be a great head-start for future baristas and café owners!
Ultimate Taste Test 10th Year Anniversary Edition + The Choice 2019 Awards (July 31, 2019) – Our Awesome Planet | SMX Convention Center Aura, McKinley Parkway, Taguig
There are a lot of things that are yet to be discovered by man, and one of these are new recipes. 
This event is open for home-based food vendors to present a dish that hasn't been discovered yet. It will be tasted by prestigious judges, who will claim which meal is the yummiest of them all. 
Don't take their word for it! Participants are encouraged to vote for their favorites as well.
Do you agree with the judges? Or perhaps you have a different palate altogether?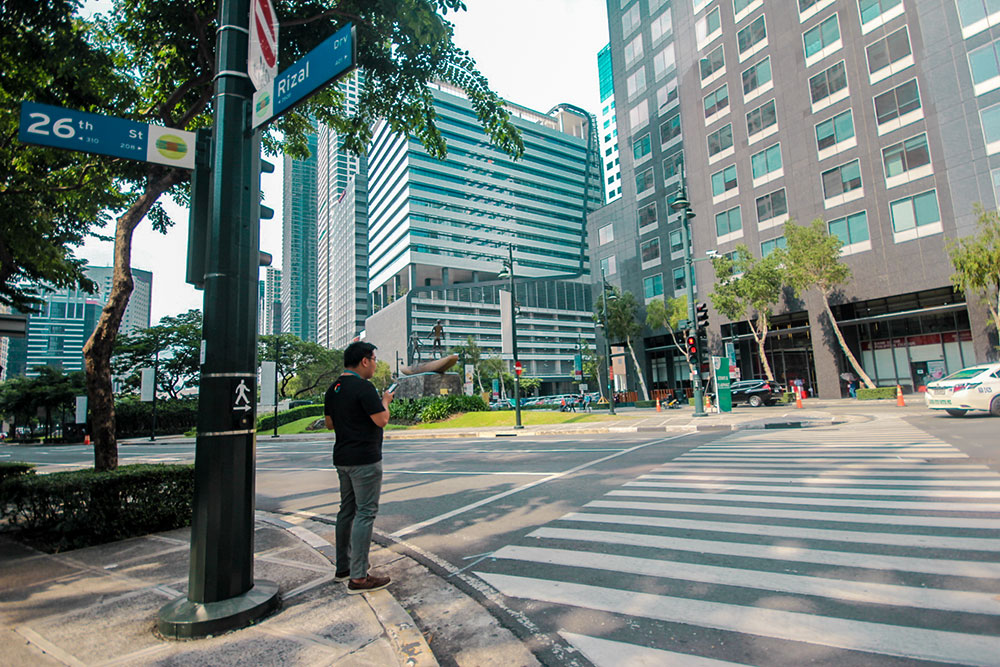 Grant Cardone once said, "the more you LEARN, the more you EARN". 
After all, isn't there incredible richness in knowledge and experience?
Have a wonderful July!