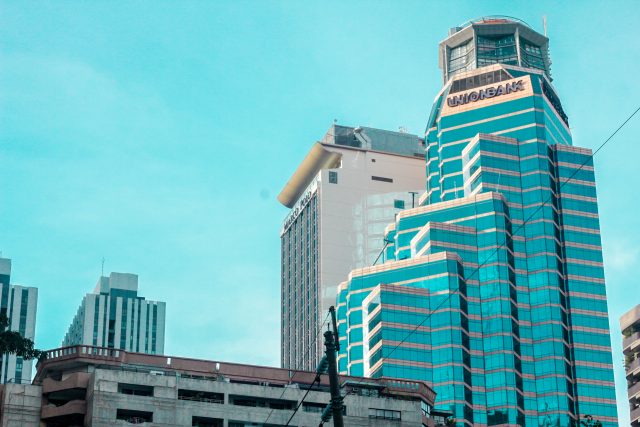 Mandaluyong City is known as the Heart of Metro Manila since most of its establishments are managed by the most successful businesses in the country.
Mandaluyong has many venues that attract locals and tourists alike, such as Megamall, Podium, EDSA Shangri-la, Ayala Malls the 30th, and more.
Hence, different local and foreign companies connect with their audience by hosting events like concerts and bazaars. It's a fantastic way to get to know the businesses that run the city.
July might be a rainy month, feeling that cool breeze and whistling wind will make you lust for a cup of coffee to keep you warm.
But hey, it won't be just coffee that will be hot this month! Don't miss out on these fantastic events:
EIGA SAI 2019 (July 3- July 14, 2019) – Japan Foundation Manila | Red Carpet Cinema 4, Shangri-La Plaza, Mandaluyong City
When you think about film festivals in the Philippines, you'll probably remember the Metro Manila Film Festival and Cinemalaya- these events feature different local independent films, and are a telling insight into the Filipino culture.
Eiga Sai is the counterpart of these film fests. Celebrated since 1997, Eiga Sai is hitting its 22nd Anniversary and it will be taking place here in Mandaluyong!
This event will also feature a special performance by visiting musician Keisho Ohno on the Shamisen (3-stringed Japanese instrument).
2019 3X3 PATRIOT'S CUP FINAL (JULY 27, 2019) – Chooks-To-Go Pilipinas | SM Megamall Events Center, Mandaluyong City
This 3×3 basketball championship is about to close its curtains! The final will be held at the SM Megamall Events Center on July 27.
The teams that will be participating in the finals are Max4-Birada from Cebu City and Gold's Gym Pasig.
Admission is free. Place your bets on your favorite, or simply attend for the sheer entertainment of it all.
A must-see for all basketball players and aficionados.
BazKet Manila (July 27- July 28, 2019) – Megatrade Hall | 5th Level, Building B, SM Megamall, Mandaluyong City
Are you tired of seeing the same outfits in your closet? Here's your chance to refresh your closet with the hottest drops!
BazKet is a bazaar and market fest that will showcase different business ideas, sell unique handicrafts and novelty items- all with an AFFORDABLE PRICE!
If you love to indulge in fashion then this event is for you! Other than that, admission is FREE! Feast your eyes as you look at different clothes and accessories that are on sale!
2019 National Symposium on Project Management – PMI | EDSA Shangri-La, Ortigas Center, Mandaluyong City
Project management is the practice of initiating, planning, and controlling the work of a team to achieve specific goals on time.
Everything is needed to be analyzed effectively to achieve that goal for your business. Sometimes you are going to face loopholes, that is why you're finding ways to improve.
Aside from reading books, this event will make you learn something new in project management with their group of unique and inspiring project practitioners.
These are lovely events, agree?
Instead of wrapping yourself with a blanket this month, why not try to attend these events? You might learn something new through experience.
After all, Albert Einstein once said: "Having fun is the best way to learn".
Enjoy!