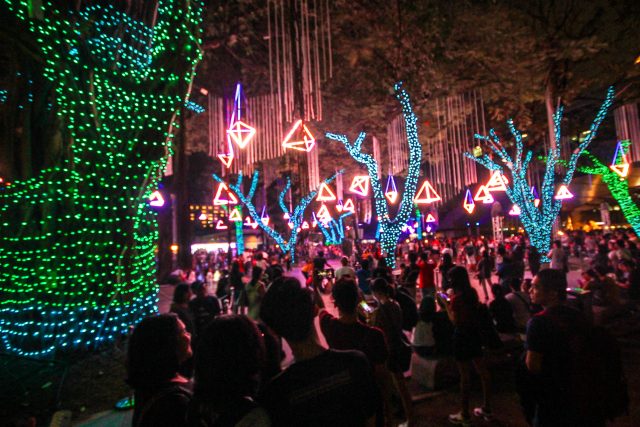 You better watch out and you better cry with excitement because it's already Christmas! CHRISTMAS COMES TO TOWN! This is the moment that we all been waiting for!
Hearing those bells outside on early mornings, feeling a breezy wind every night, and seeing the city park's Christmas lights are all worth remembering for this year!
There are a LOT of things that you can do this Holiday!
Pack your bags, dress up, and here are the following events that you can do this Christmas!
FAMILY-FRIENDLY CHRISTMAS EVENTS
Prepare those scarfs and Christmas sweaters made by your grandparents! Santa has come to town!
TIS THE SEASON TO BE MERRY!
(DECEMBER 1, 2019- JANUARY 7, 2020)
Venice Grand Canal Mall, Upper McKinley Road, Taguig
Enjoy the wonders of Venice Grand Canal as the mall turns into a festival of lights! This year-end event includes bazaars and parades every night until the start of the new decade–the 2020's!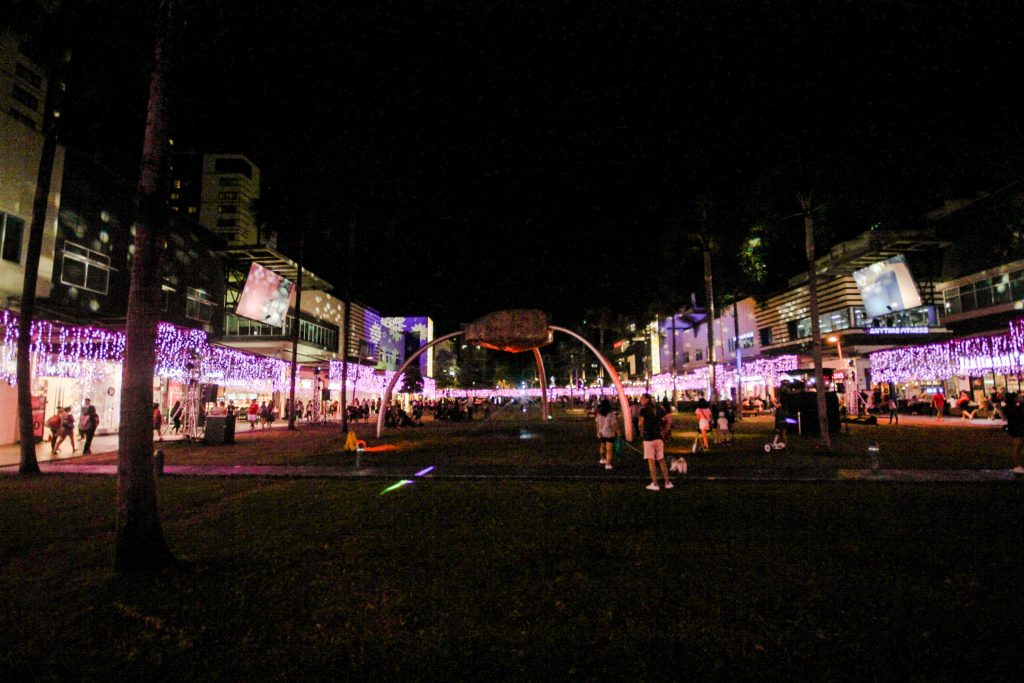 BGC HOLIDAY FESTIVITIES (DECEMBER 1- 31, 2019)
AGLOW | Bonifacio Global City, Taguig
Let your kids wander around BGC as you witness a grand bazaar and holiday festivals provided by AGLOW! Bask in a true holiday experience!
CIRCUIT HOLIDAY NIGHT MARKET (DECEMBER 1-31, 2019)
Circuit Makati | Circuit, Makati City
Feast your eyes with more goodies to sell in this night market in Makati circuit! This one-month bazaar will be full of new items every night as many businesses introduce their products to you. Enjoy shopping!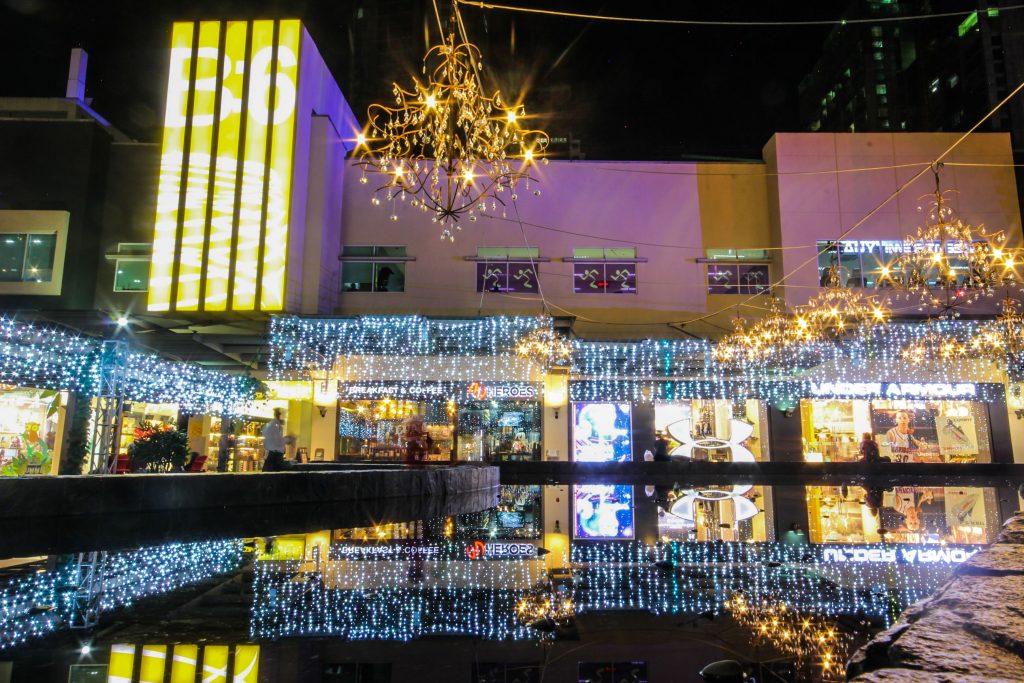 FESTIVE BRUNCH (DECEMBER 8, 15, 22, & 29, 2019)
Grand Hyatt Manila | Grand Hyatt Manila, 35th Street, Taguig
What's better than eggs and bacon for breakfast? A full-house festive brunch.
Indulge yourself in Grand Hyatt's Festive Brunch with their all-time favorite local and international goodies while you spend the morning with your loved ones.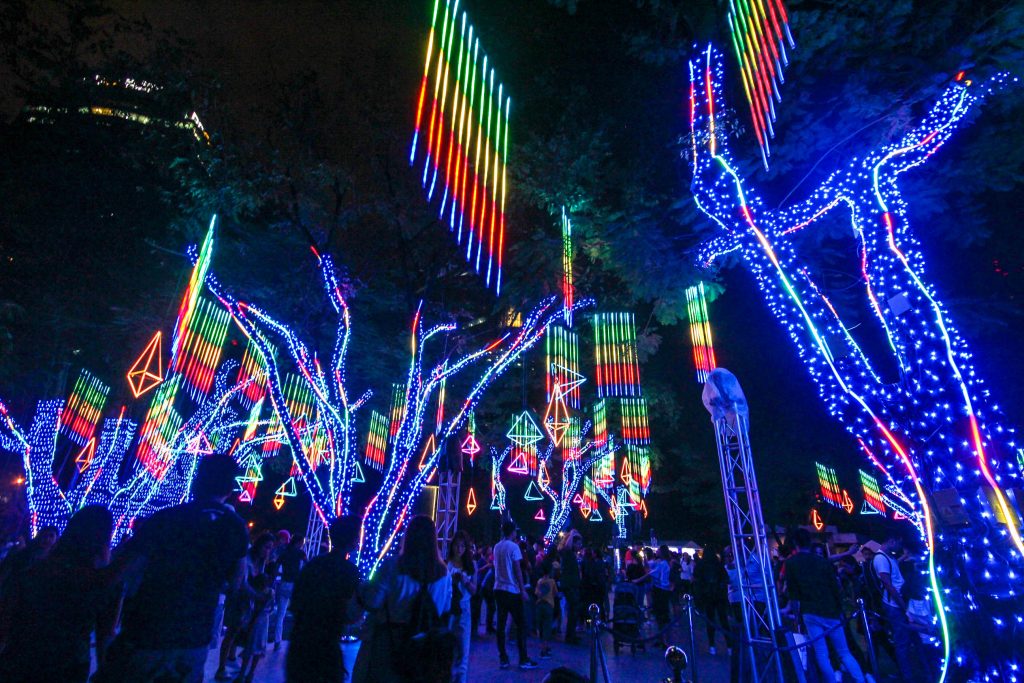 LIGHT UP THE WONDER (DECEMBER 20, 2019 – DECEMBER 31, 2019)
Filinvest | Water Garden, Festival Supermall Expansion Wing, Alabang
Filinvest City has transformed its Water Garden into a Christmas paradise! This 11-day event consists of bazaars, food trips, and FREE (you heard it right) concerts by our local OPM artists!
Everyone's favorite suburb is always full of surprises. See you there!
AMERICAN FEAST FESTIVE BUFFET (DECEMBER 24, 25, & 31, 2019)
F1 Hotel | F1 Hotel Manila, Taguig
Prepare your bellies as you will fill up with an American feast buffet by F1 Hotel! Gentlemen, start your motors, the feast is about to begin!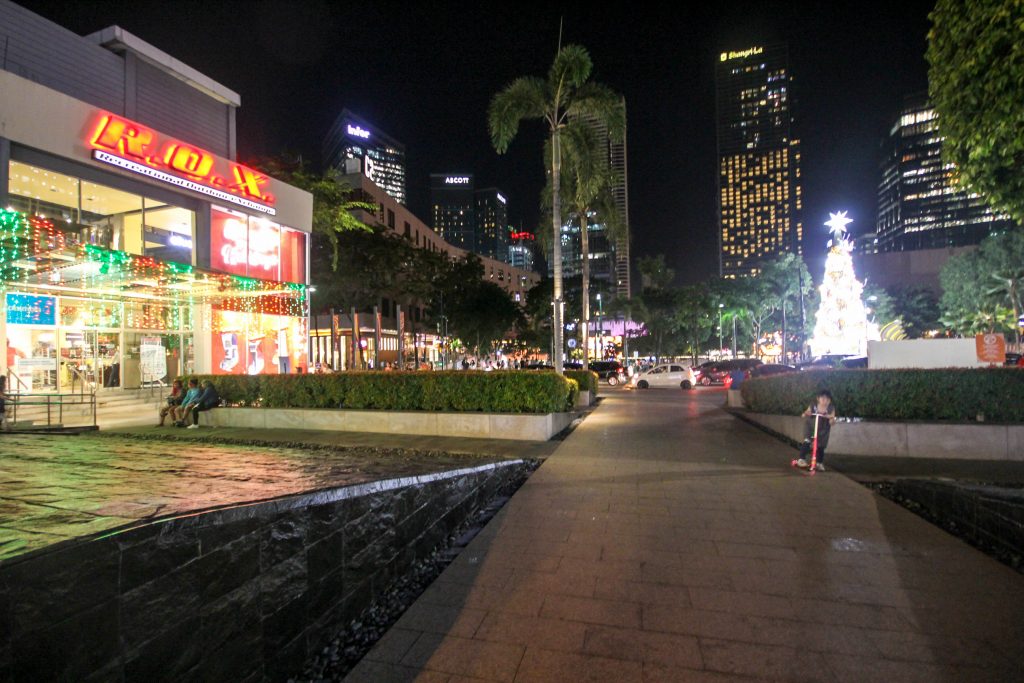 PURPLE WINTER NIGHT: A CUPSLEEVE EVENT (DECEMBER 28, 2019)
Zoo Coffee, Upper McKinley Road, Taguig
There's nothing greater than sipping a cup of coffee as you celebrate your KPOP idols with your fanbase this Christmas! Enjoy stanning your K-idol as you and your fellow fans end the decade!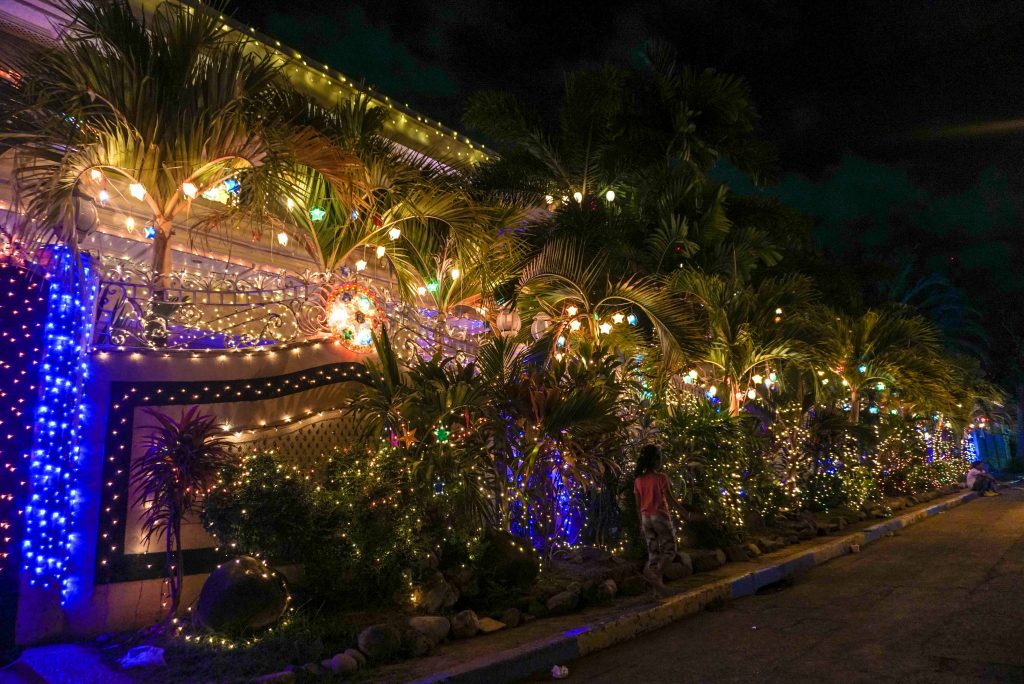 THE GRAND COUNTDOWN (DECEMBER 31, 2019)
Marriott Grand Ballroom | Resorts World Manila, Newport Blvd, Newport City, Pasay
Get ready for the ultimate countdown for the new decade only here in Resorts World Manila! Special guests will be Gab and Kiana Valenciano! What are you waiting for? The clock is ticking! See you there!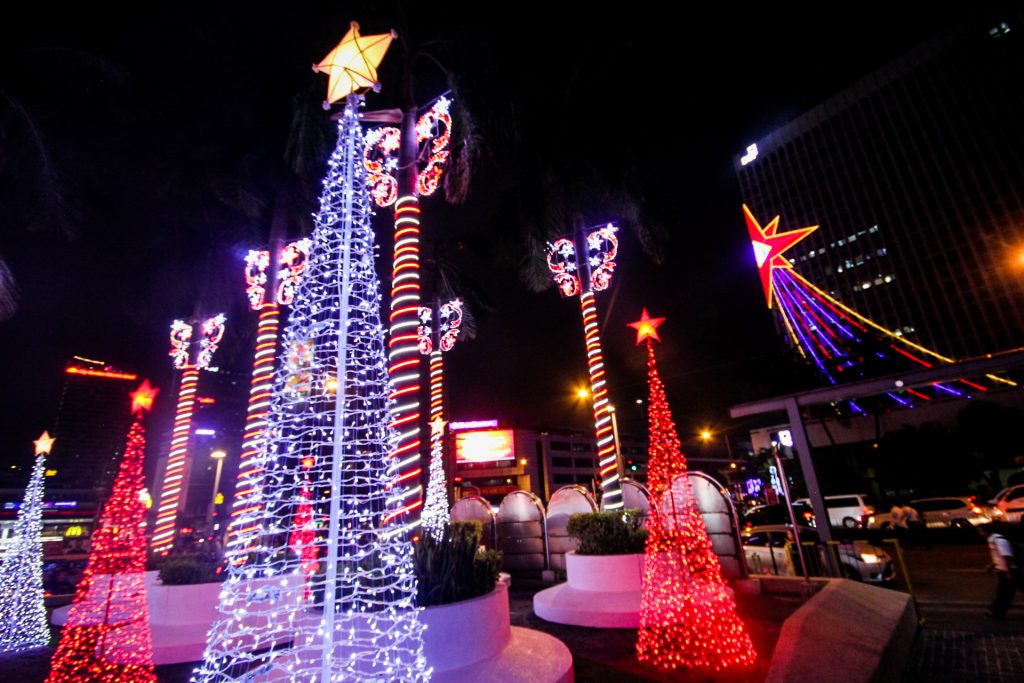 NEW YEAR COUNTDOWN AT THE PLAZA (DECEMBER 31, 2019)
The Plaza | The Plaza, 2nd Floor Newport Mall, Pasay
Enjoy a whole night packed of live music with your family featuring Moonstar88, Draybers, and other OPM bands as you all witness the glittering welcome of the year and a new decade- 2020!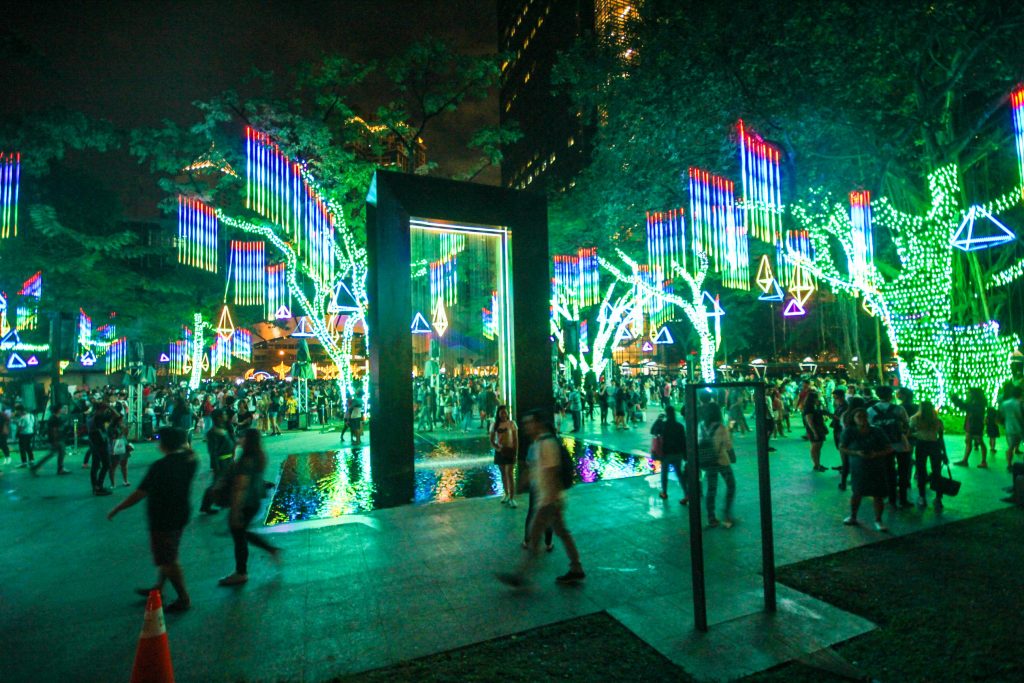 ADULT CHRISTMAS EVENTS 
Are you looking for a magnificent, memorable, and world-class countdown to a new decade? No worries! Check out these events!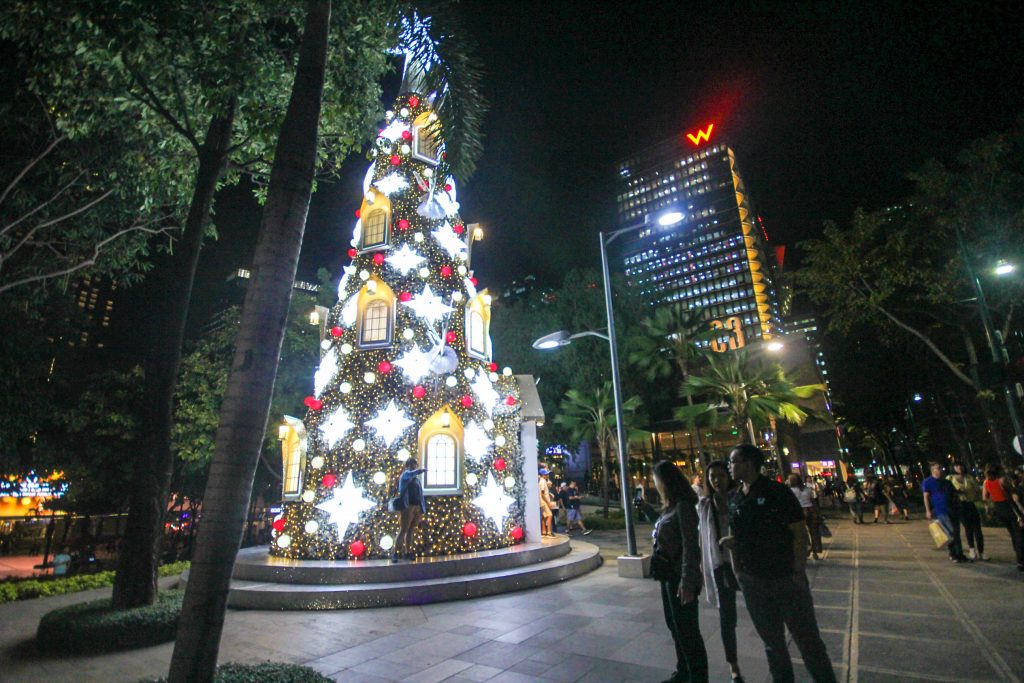 ICONIC 80's (DECEMBER 5, 7, 12, 14, 19, 21, 26 & 28, 2019)
The Grand Bar and Lounge | Resorts World Manila, Newport Blvd, Newport City, Pasay
Pack up your night and enjoy the ride as you all head back to the 80's! Don't forget to wear those jazzy and neon 80s outfit that you had back when you were a teen. Goodluck!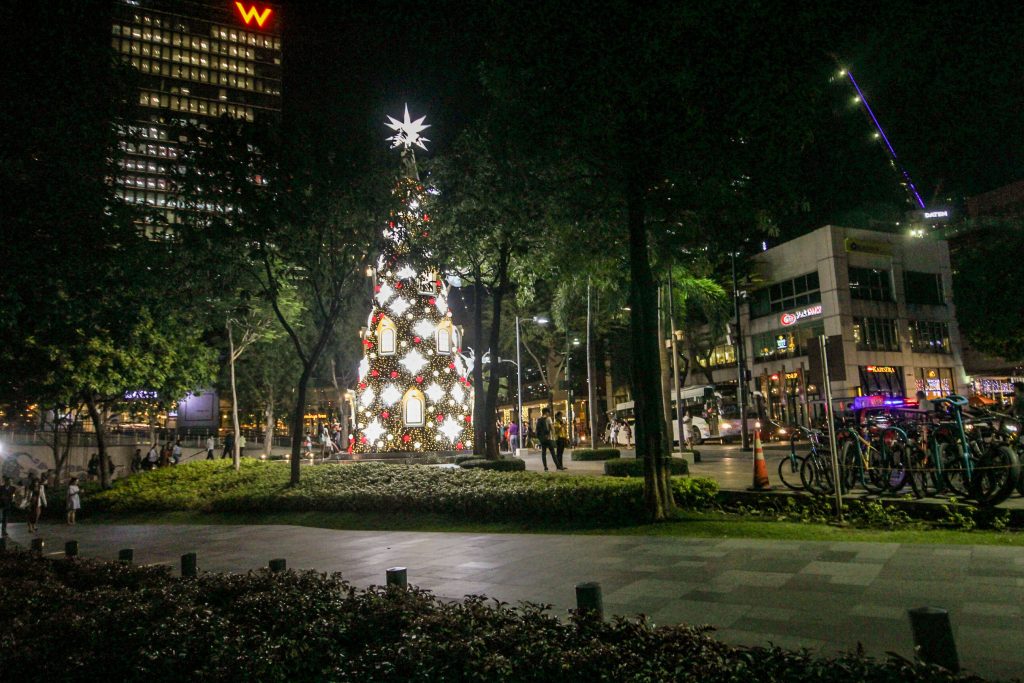 HOT BREW: LADIES NIGHT (DECEMBER 10, 17, 24, & 31, 2019)
The Brewery At The Palace, 10th Avenue, Taguig
All ladies, ASSEMBLE! The Brewery invites all of you to wind up with them as you all receive free cocktails as you get a headstart to your night.
What are you waiting for?! Dress up, put on that fleek make-up, and assemble the squad!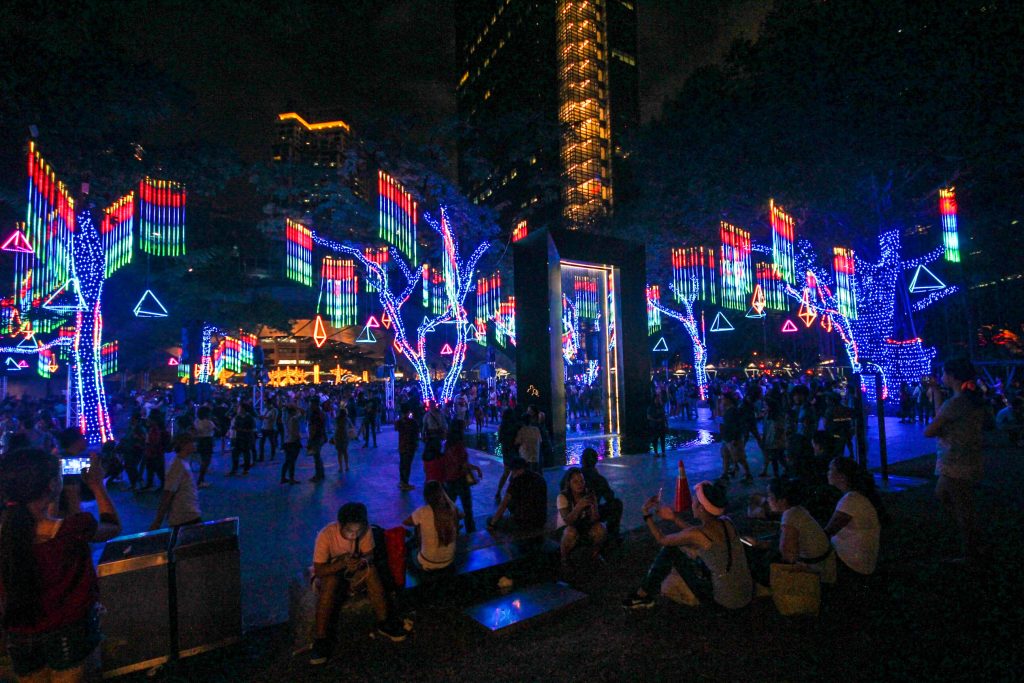 MOTOWN FUNK! (DECEMBER 27, 2019)
The Grand Bar and Lounge | Resorts World Manila, Newport Blvd, Newport City, Pasay
It's time to get funky as Resorts World Manila invites you to have a grand throwback party before you all finish the 2010s!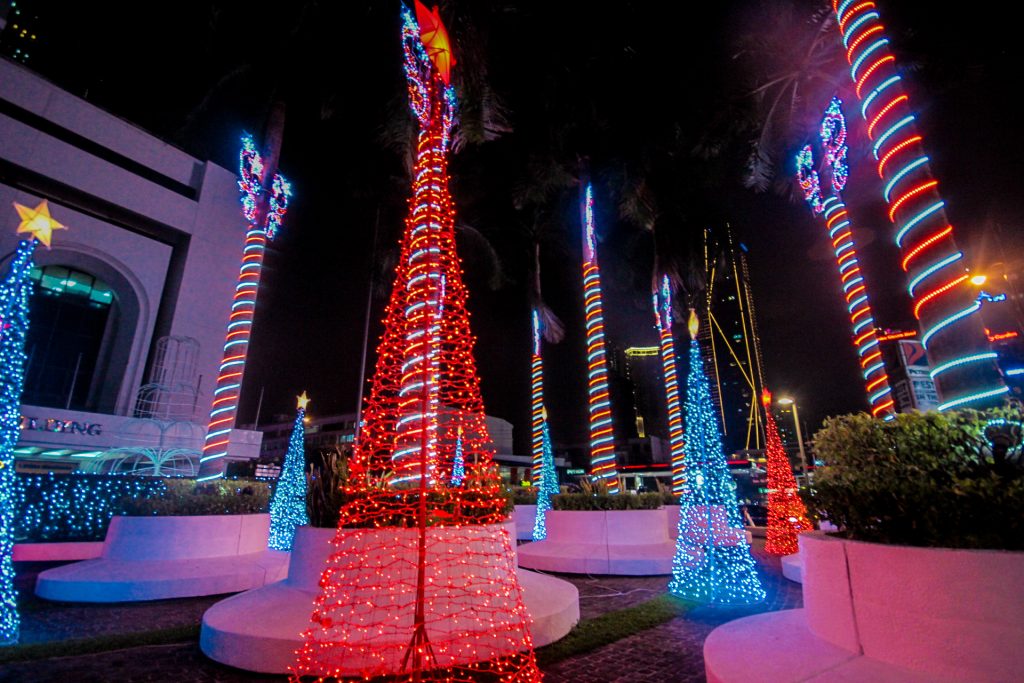 THE WHITE BALL: A NEW YEAR'S EVE PARTY (DECEMBER 31, 2019)
Xylo at The Palace | The Palace, 10th Avenue, Taguig
Suit up with your best white outfit so that you can enter Xylo FOR FREE! That's right! Follow the dress code and expect a whole night of drinks, beats, and lots of surprises as you all greet 2020 with a bang! LET THE WHITE NIGHT GO HAZY!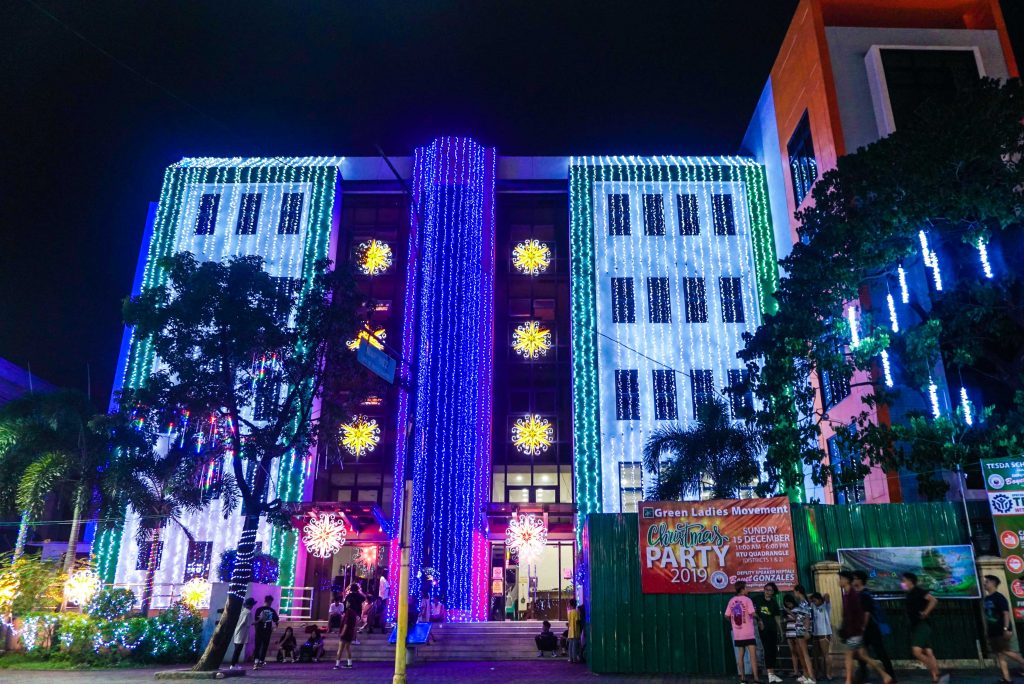 NEW YEAR'S EVE GOLD RUSH (DECEMBER 31, 2019)
Okada Manila | Okada Manila, New Seaside Drive, Parañaque
Celebrate with royalty as you all witness grand fireworks and great lights while you enjoy a glass of wine provided by Okada Manila! Nothing's greater than greeting a new decade priceless as gold!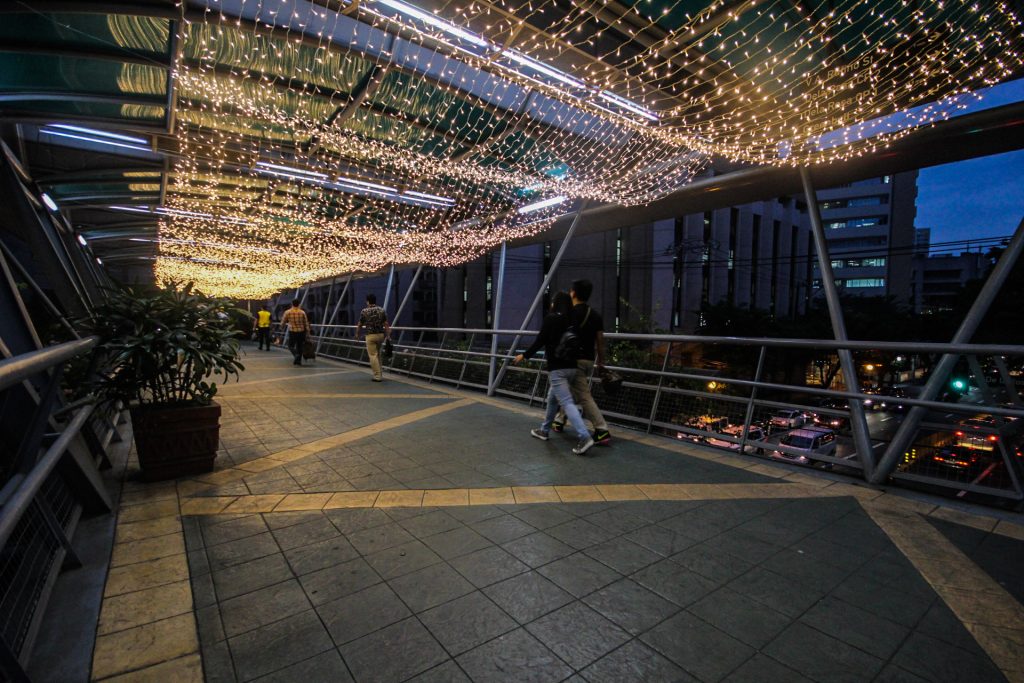 THE 24-KARAT NYE COUNTDOWN (DECEMBER 31, 2019)
Okada Manila | Okada Manila, New Seaside Drive, Parañaque
Experience world-class as you all spend the last day of 2019 in an extraordinary dinner concert at one of the country's grandest venues! Featuring KZ Tandingan, Erik Santos, and The Company! Let's all greet 2020 in a grand way- pure as gold!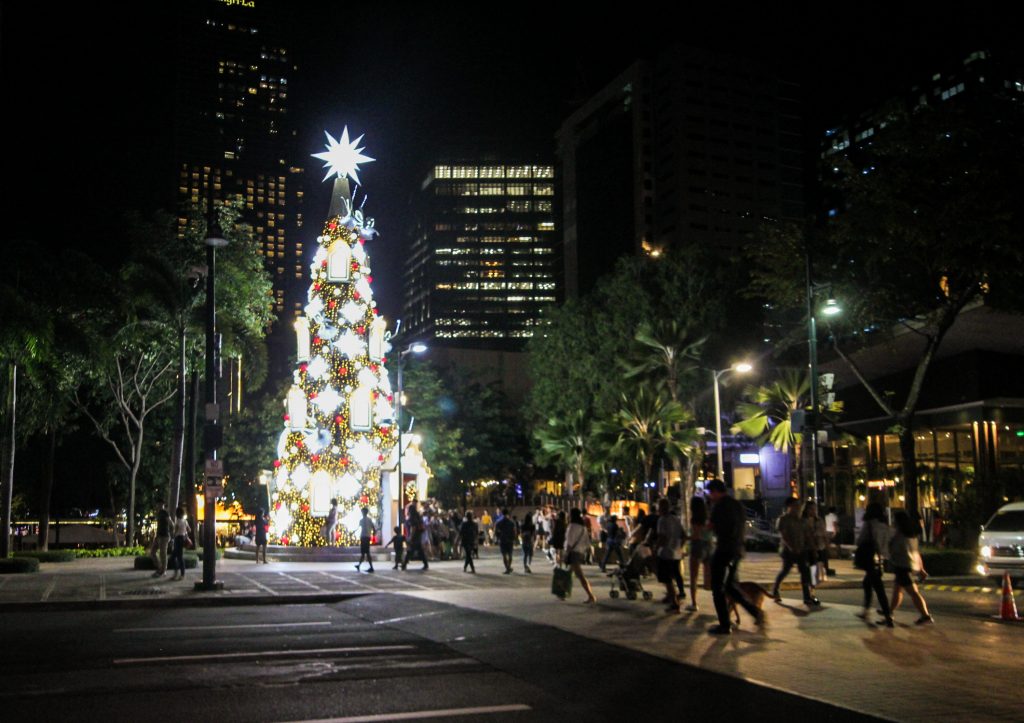 NIKKEI NAMA BAR: FUNK NIGHT! (DECEMBER 31, 2019)
Nikkei Nama Bar | Nikkei Nama Bar, 28th Street, Taguig
Since we're at the end of the decade of 2010',  let's get funky! This major throwback will surely be a great way to start a countdown for 2020! See you there!
Get ready to have a taste of the best from Earth, Wind, and Fire (oh the nostalgia!).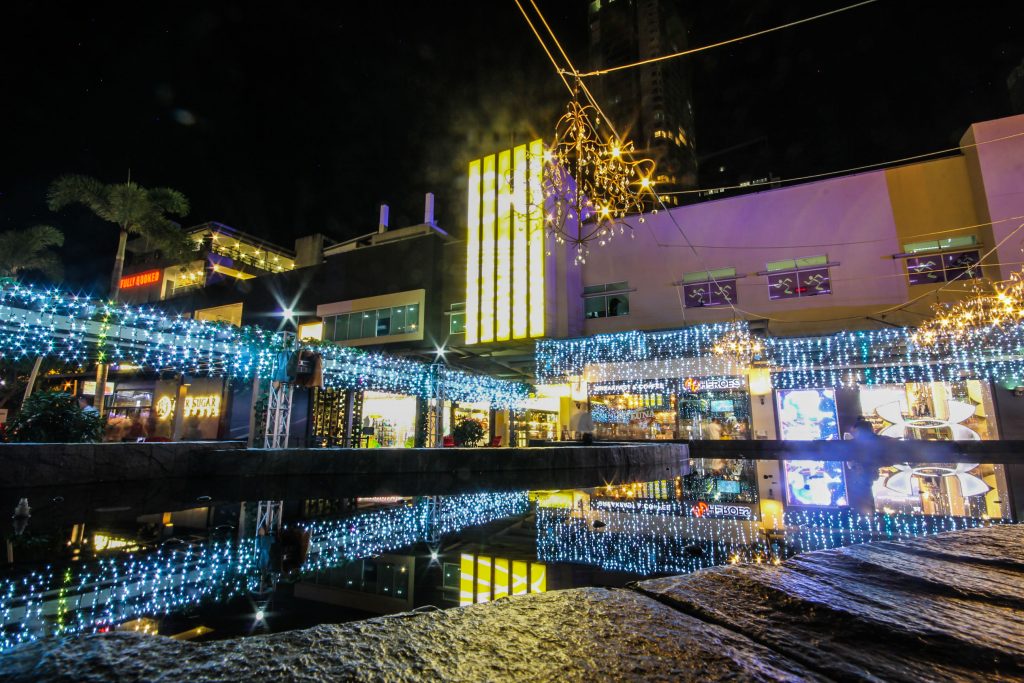 And there you have it! There may be too many events to pick, but it's what you all deserve! After a series of hard work and stress, it is all worthy to wind up!

MERRY CHRISTMAS TO ALL OF YOU GREETINGS FROM HOUSINGINTERACTIVE!