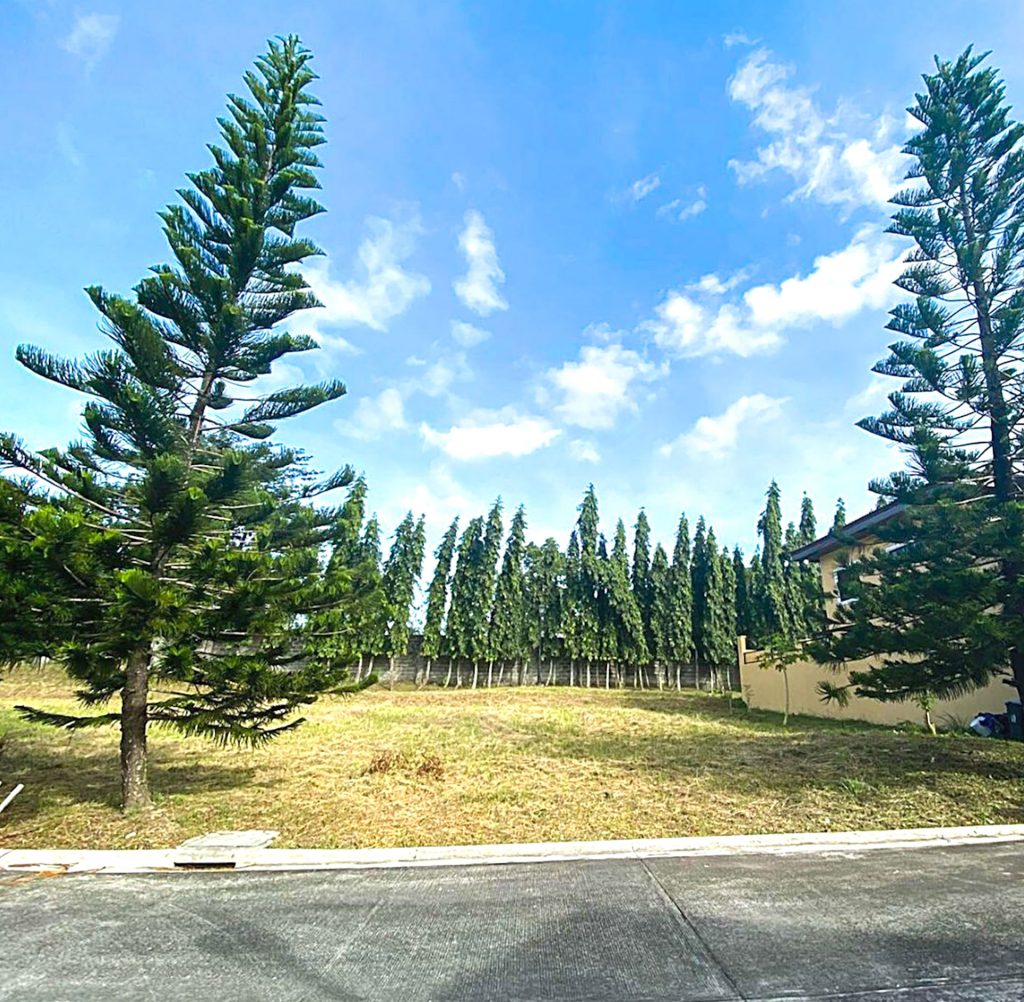 Imagine your day, the sun is shining, and the birds are singing as you step out of your house in Las Piñas City and start exploring the city's many parks and green spaces. You come across a winding river that flows through the heart of the town, surrounded by lush greenery and towering trees. As you walk along its banks, families enjoy a picnic on the grass, children running around and playing on the playground, and joggers. Feel a sense of calm wash over you as you take in the beautiful surroundings and breathe in the fresh air, surrounded by colorful flowers and charming wooden bridges. Perfect for couples to take romantic photoshoots, friends playing basketball, and locals simply lounging on the grass, enjoying the warm sun. The lush greenery and colorful blooms make this park a popular spot for photography enthusiasts to capture the area's stunning natural beauty.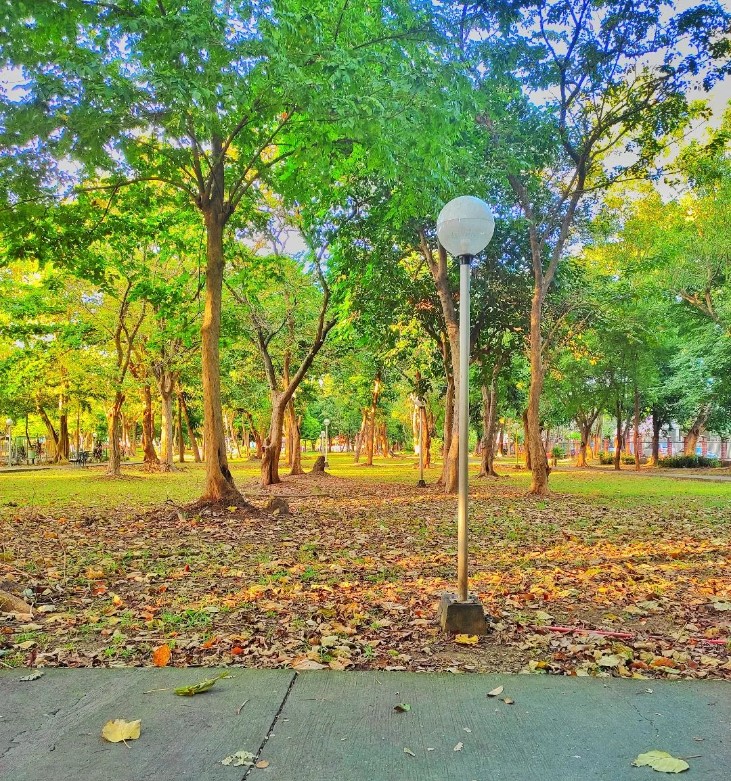 Here is the list that will take you through some of the most beautiful parks and green spaces in the Las Piñas commercial district.
From the winding river to the peaceful oasis and the protected wildlife area, each location has its unique charm and beauty, inviting you to relax, unwind, and connect with nature.
1. Las Piñas-Parañaque Critical Habitat
Freedom Island Trail (Rail Road), Parañaque
The breathtaking natural wonderland is nestled in the district of Las Piñas and Parañaque. This protected area offers a sanctuary for diverse flora and fauna, including migratory birds, freshwater fishes, and mangrove species. As you step into the park, you'll be greeted by the flowing river's tranquil sound and the birds' sweet chirping. You can take a leisurely walk on winding paths, surrounded by towering trees, vibrant foliage, and the soothing scent of nature.
You'll be amazed by the incredible variety of wildlife that calls this habitat home. The park is home to over 80 species of migratory birds, making it a popular spot for birdwatching enthusiasts. You can also spot numerous species of freshwater fishes, including the famous mudskippers, which have adapted to live in both water and land.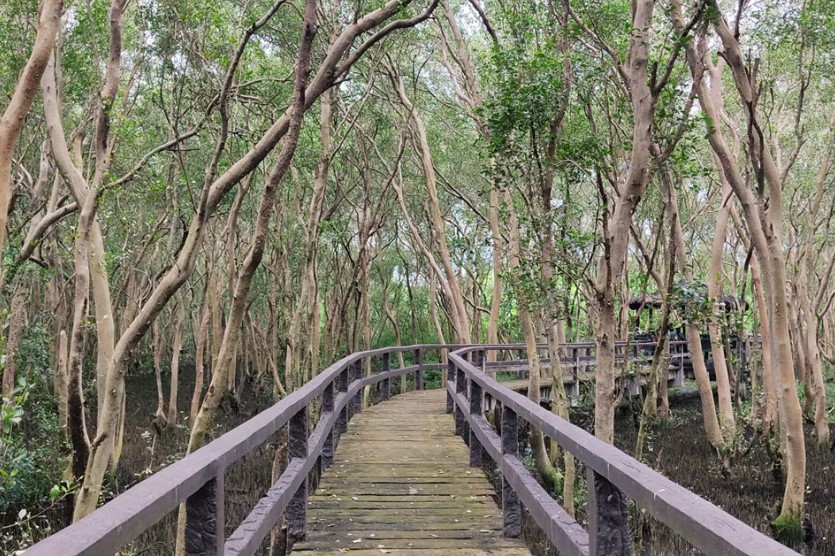 One of the highlights of the park is the picturesque boardwalk that stretches over the water, offering stunning views of the surrounding mangroves and wildlife. The park also offers guided tours, allowing visitors to learn about the importance of conservation and the delicate balance of ecosystems.
It is perfect for everyone looking for residential properties for sale in Tambo, Paranaque to connect with nature and appreciates the beauty of the natural world. With its peaceful surroundings, diverse wildlife, and educational opportunities, this protected area is a gem in Las Piñas.
2. Philam Life Park
18 Our Lady of Fatima Ave, Las Piñas
As you enter the park, you're greeted by the lush greenery, towering trees, and colorful flowers that make up the landscape. The park is 2.5 km away from residential properties for sale at BF Resort Village, a popular destination for families and friends looking for a peaceful and relaxing escape from the life of the city. You can stroll on the winding paths that meander through the park, enjoying the fresh air and the beautiful surroundings. For those looking for a more active experience, the park also features a basketball court, a playground, and an open field for various sports and activities.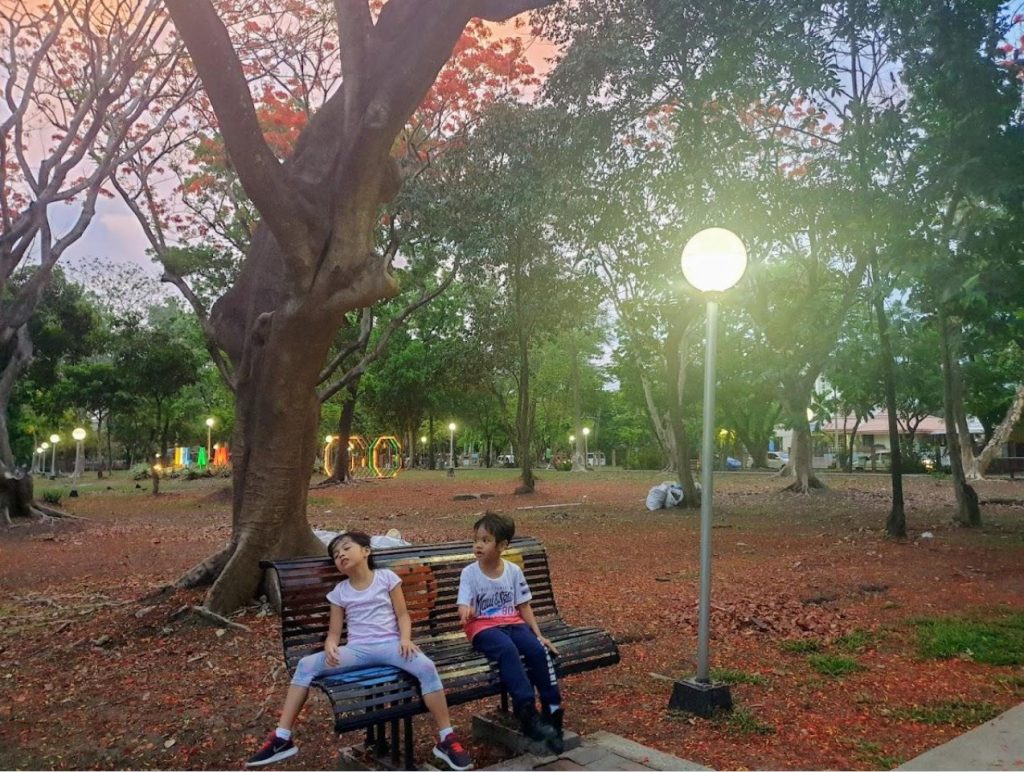 Philam Life Park is also a popular destination for photography enthusiasts. Its vibrant blooms and colorful foliage provide the perfect backdrop for stunning photoshoots for anyone looking to enjoy the beauty of nature and take a break from the hectic pace of the city. With its serene atmosphere, diverse recreational opportunities, and picturesque scenery. Indeed, a must-visit destination!
3. Paw Park – SM Southmall
Alabang–Zapote Rd, Almanza Uno, Las Piñas
A fun and exciting destination for pet owners and animal lovers, you can visit if you are looking for a nearby residential property for sale on Alabang Zapote Road. The park offers a safe and welcoming environment for dogs and their owners to socialize, exercise, and have fun.
The park is a spacious, well-maintained, fully enclosed area, ensuring that dogs can run and play freely without running away or getting lost. The park features a variety of equipment and structures for dogs to climb, jump, and play on, providing a fun and engaging experience for both pets and owners.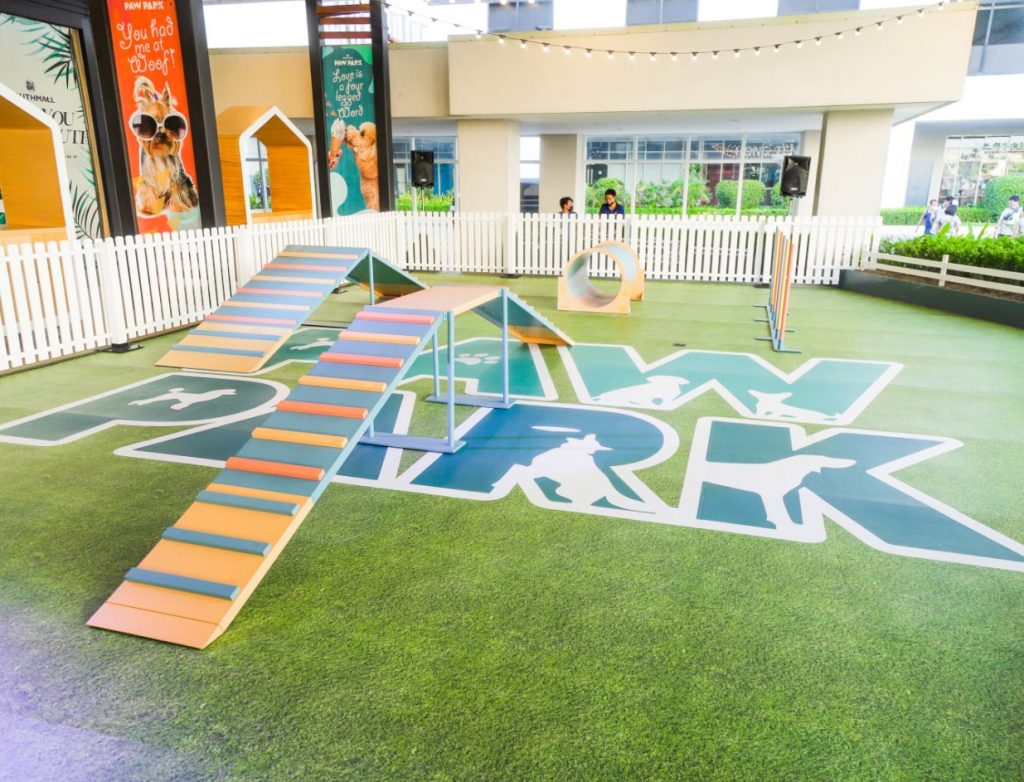 The park also offers pet owners a convenient and hassle-free experience, providing amenities such as water stations and waste bags to ensure that pets are comfortable and well taken care of. The park's staff also regularly clean and maintain the area, ensuring it remains a safe and hygienic environment for pets and owners alike.
They also offer pet training and grooming services, providing a one-stop-shop for all your pet's needs. Whether you need help training your new puppy or want to give your furry friend a fresh haircut, the park's trained professionals can help.
4. Las Piñas Botanical Garden
Alabang–Zapote Rd, Las Piñas
The garden near land properties for sale in Alabang-Zapote Road is a tranquil oasis of greenery and natural beauty, offering visitors a unique and immersive experience. One of the garden's highlights is its diverse collection of plant species, including rare and exotic plants. The park is home to different species of plants, including fruit trees, herbs, and flowering shrubs, providing a feast for the senses with their vibrant colors and sweet scents.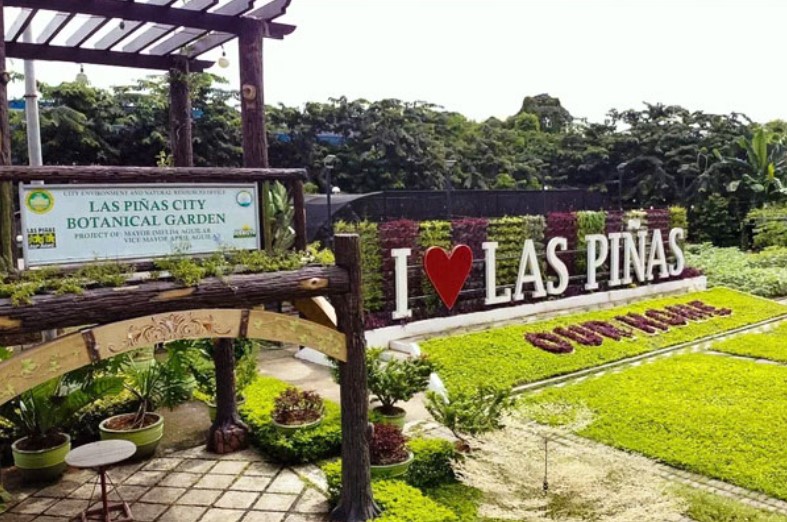 With its impressive plant collection, the garden also features a beautiful lagoon home to various fish and turtles. The lagoon is surrounded by lush greenery and provides a peaceful and serene atmosphere, perfect for relaxation and reflection. For those interested in history and culture, the garden also houses a replica of the famous Banaue Rice Terraces, one of the most iconic cultural landmarks in the Philippines. The replica offers a glimpse into the country's rich cultural heritage and provides visitors with an educational and informative experience.
The garden also features a small cafe where you can grab a snack or a refreshing drink and a playground for children. A breathtaking destination for anyone looking to connect with nature and appreciate the beauty of plant life.
5. Bamboo Organ Museum and Park
Las Piñas, Metro Manila
A unique and culturally significant destination along condo rentals in Quirino Ave Cor Casimiro Ave, the Bamboo Organ Museum & Park is home to the famous Bamboo Organ, one of the oldest and most well-preserved musical instruments in the Philippines.
The Bamboo Organ was built in the early 19th century by Fray Diego Cera, a Spanish missionary assigned to Las Piñas. The organ is made entirely of bamboo and features over 800 pipes, making it a remarkable feat of engineering and craftsmanship. The park not only houses the Bamboo Organ but also offers visitors a chance to learn about its history and significance through the Bamboo Organ Museum. The museum features exhibits and displays that showcase the organ's construction, restoration, and evolution over time.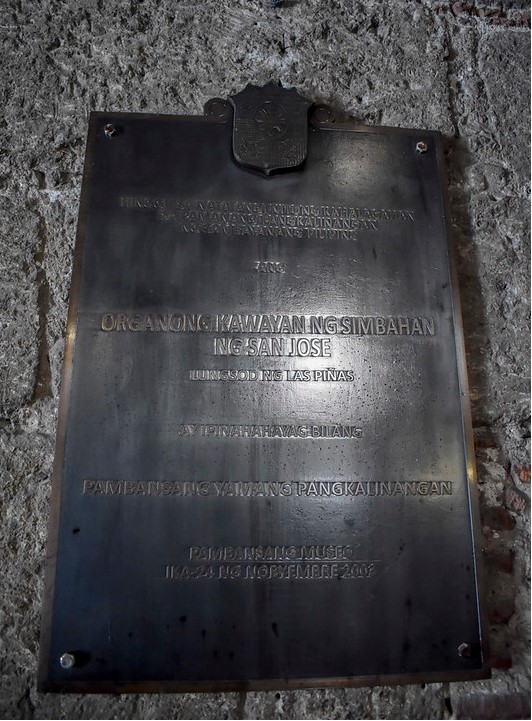 Aside from the Bamboo Organ and museum, the park offers a peaceful and tranquil setting where visitors can relax and enjoy the natural surroundings. The park features well-manicured gardens, lush greenery, and shaded paths, providing a welcome respite from the hustle and bustle of the city.
The museum also hosts concerts and performances featuring the Bamboo Organ, showcasing its unique and beautiful sound. These performances are a must-see for music lovers and cultural enthusiasts alike. For anyone looking to connect with history and culture and appreciate the beauty of music and nature. With its unique and historically significant Bamboo Organ, educational museum, and tranquil surroundings, include this in your destination in Las Piñas!
6. Park One Food Hub
Camino Real Road, corner Dona Pilar Aguirre Rd, Las Piñas
The park is 1.3 kilometers away from Camella Homes Classic. It features a well-manicured lawn and plenty of shaded areas, providing a perfect picnic or leisure stroll spot. The lush greenery and trees also provide a refreshing and natural ambiance, making it an ideal place to escape the heat and enjoy the fresh air.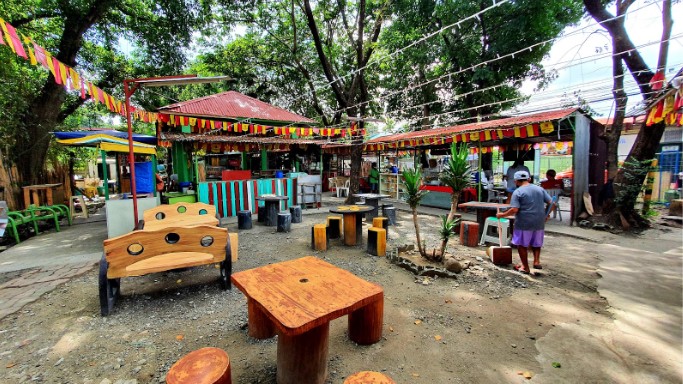 One of the highlights of the food hub is its open-air seating area, providing a relaxed and casual atmosphere for diners. The seating area is surrounded by lush greenery, creating a natural and refreshing ambiance.
The Food Hub Park is also home to various food stalls, each offering a unique and delicious menu. You can find everything from traditional Filipino dishes to international cuisine, including Japanese, Korean, and American favorites. It is a perfect place for anyone who wants to connect with nature and enjoy delicious food with its peaceful and serene atmosphere, recreational opportunities, and diverse food offerings.
7. Pilar Village Zone 2 Park
Barangay Pilar Village, Las Piñas City
A charming and well-maintained park that offers a tranquil and peaceful environment for visitors to relax, unwind, and enjoy the beauty of nature. The park is within Pilar Village and features a range of amenities for visitors, including a playground for children, basketball and volleyball courts for sports enthusiasts, and a jogging path for those looking to stay active. The park's well-maintained lawns and gardens provide a picturesque backdrop for picnics, reading, or a stroll.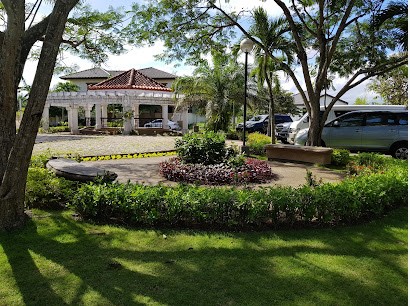 Visitors can also enjoy the park's convenient location as it is a central location that makes it an ideal spot for community events and gatherings, with ample space to host a range of activities and celebrations. The most appealing aspect of Pilar Village Zone 2 Park is its sense of community and warmth. The park is frequented by locals who use it as a gathering spot to catch up with friends and neighbors, making it a welcoming and inviting space for all who visit. A wonderful addition to the parks and green spaces of Las Piñas.
Whether you're looking for a peaceful spot to unwind or a community hub to connect with others. Each of these parks offers a unique and memorable experience, allowing visitors to connect with nature, culture, and community in various ways. Whether you're a resident or a tourist exploring the city for the first time, these parks are sure to leave a lasting impression and provide a welcome escape from the city's busy life. So why not plan your next outing to one of these parks and experience the best of what Las Piñas has to offer?