COOL AS A CUCUMBER SO CLOSE TO THE EQUATOR

On any given weekend, you'll see glorious gorgeous huskies parading around The Outlets at Lipa. They have the imposing aura of their wolf cousins, but with the openness and curiosity of their canine brethren.

Their shaggy grey-and-white fur coats don't bother them, not in spite of Lipa's proximity to the equator. That would be because The Outlets are roughly 350 meters above sea level, making the mall–and the mixed-use township of LiMa, which it calls home–one of the coolest spots in the Philippines. Definitely a good home for the real-life equivalent of the Dire Wolf (if you watched Game of Thrones).
BUT FIRST, ABOUT METRO MANILA.

Sweater weather in the Philippines. It sounds like quite the fantasy unless you're a citizen of Baguio or Tagaytay. Yet, there are only so many jobs, schools, malls, and condominiums in the Summer Capital and its southern twin.

In the pursuit of achievement, purpose, success, and financial freedom, Filipinos have flocked from their bucolic paradises and made their way to Manila. Congested, traffic-filled, hot, humid, fevered Manila. What choice did they have? To stay home, and duke it out in the quarries, the sari-sari stores, administrative jobs in local government or public education? Or to pursue a glitzy career speaking to Americans, Australians, and Europeans through high-tech headsets, wearing the latest puffy sweater in amethyst, in one of the city's glorious high rise buildings?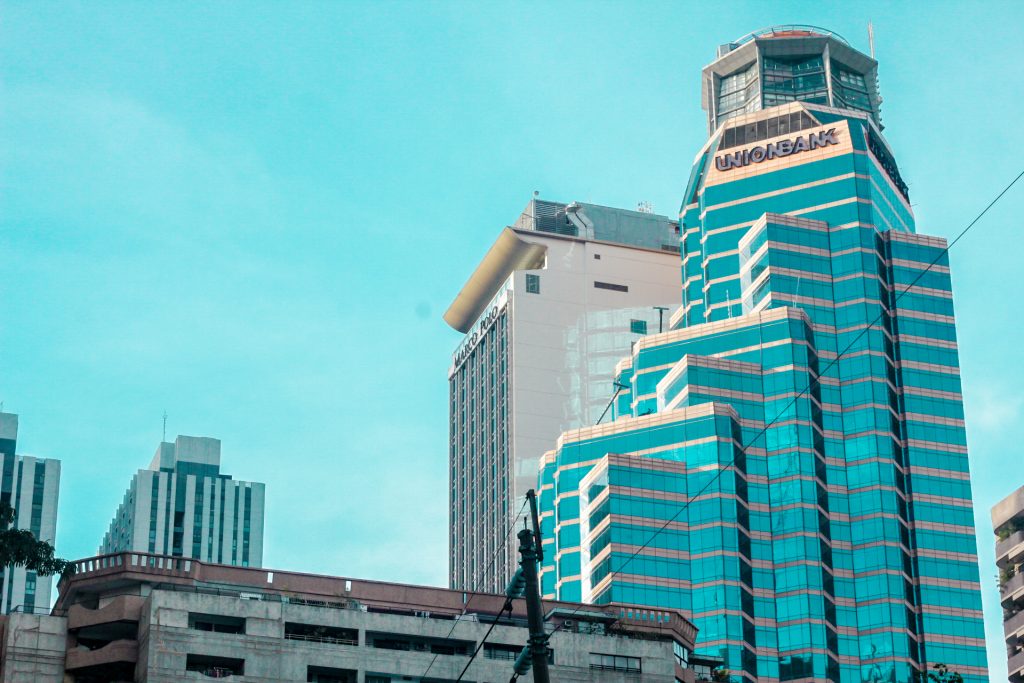 It sounded so seductive. The impossibly tall skyscrapers with the glittering lights, open 24/7. The expatriates and locals intermingling on Paseo de Roxas, stomping their way from one meeting to another. Milk tea and Starbucks on every corner. McDonald's.

It was a clear case of fantasy vs. reality. The rainy season hit, and the streets were flooded. No jeepney came. Passengers on the MRT volleyed and parried for their ¼ sqm of real estate on the train. Living conditions were dismal; they shared a 30 sqm studio unit with five other people. A studio that was filled with beds, not with TVs or sofas or dining tables. They were often late for work, because they fought for bathroom time with their other housemates.

The province didn't seem so bad anymore in hindsight. At least at home, they ate Nanay's home cooking every day. You could walk to work and back without getting pushed into a muddy puddle, or splashed by a speeding taxi. People waved at you. People knew your name.
When faced with the harsh realities of big-city-living, the province didn't seem quite so bad after all. But that didn't solve the initial problem. What in the world would they do for work? Families needed supporting. Food needed buying. Money needed to be made.
PRIVATE INVESTMENTS IN THE PROVINCES

Enter AboitizLand. Aboitiz Equity Ventures has over 60 operating companies with 31,000 team members. Each company has interests in nation-building through the advancement of communities in power, banking, food, land, and infrastructure.

In short, they make the Philippines a better place to live.

And it's good to know there's a company, a group of individuals, who care deeply about the Philippines and the Filipinos to work hard on changing the landscape so that everyone has access to a decent standard of living.
ENTER LIMA ESTATE

The LiMa Estate is a 600-hectare fully integrated township. What exactly does this mean? The self-sustaining community blends together residential, commercial, industrial, retail, and hospitality real estate. The establishments include 111 locators, 100 retail stores and restaurants, a 138-room 4-star hotel, a transportation hub, and over 2,000 households (some of which own huskies!). Projections are also considering institutes for formal education to cater to the needs of LiMa's rising community.

The businesses inside the township can look forward to the benefits associated with a PEZA (Philippine Economic Zone Authority)-registered property, which has recently been tagged as the next big wave of development for the country. AboitizLand targets BPOs, who have much to gain from PEZA-registered spaces. Manufacturing companies also enjoy the space inside LiMa Estate. Another plan is to erect dormitories so that employees don't have to travel hours and hours in the underdeveloped countryside to get to work from their homes inside Batangas' tiny provincial communities.

AboitizLand has put up the LiMa office building to start the commercial wave. The beautiful architecture adds to the pastoral landscape–designed in a style called "modern Filipinana," the building makes use of natural elements and seeks to integrate itself into the rustic surroundings as opposed to changing or detracting from its natural splendor.

THE CLEAR BENEFIT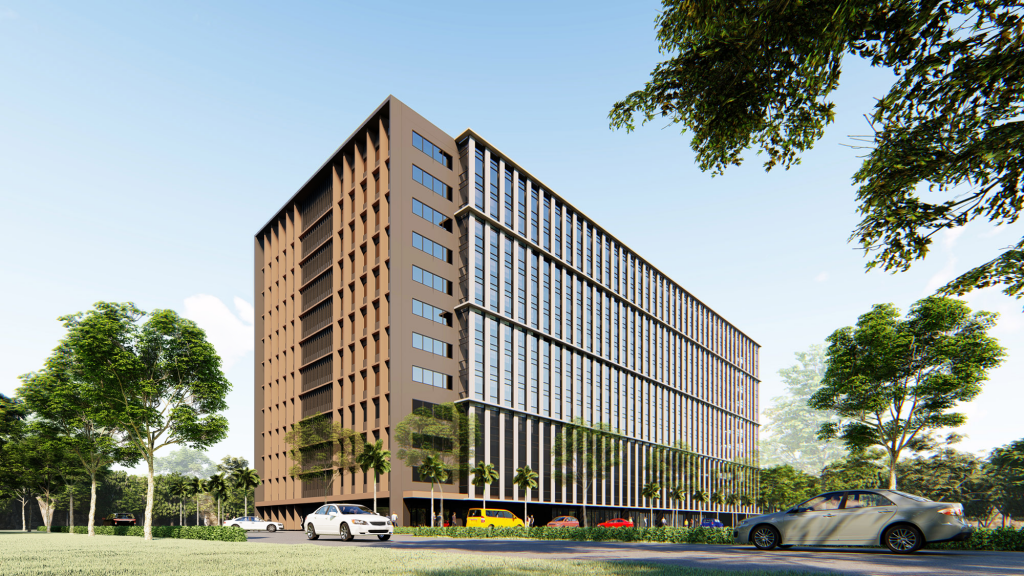 Here's a handy list of the developments in LiMa:

LiMa Technology Center

A 510-hectare industrial park that operates in partnership with the Philippine Economic Zone Authority. It boasts fully-integrated infrastructure and facilities, including solar power provision care of AboitizPower.

The Villages at Lipa

A 50-hectare prime residential area offering 2,500 upper-mid and mid-market housing units, speckled with lots of greenery and wide, walkable roads.

LiMa Park Hotel

A 138-room 4-star hotel that offers tours to Lake Taal, Marian Orchard, and Batangas heritage spots.

LiMa Exchange

A total of 7,000 sqm of gross leasable commercial space, which will soon feature a community center, a grand transportation terminal, a Robinson's Supermarket, pharmacies, hardware, appliance center, and fast food joints — so, the basic necessities that one needs to lead a self-sustaining and satisfying lifestyle in LiMa. This will launch in December 2019.

The Outlets at Lipa

A 9.3-hectare commercial development that's poised to become the largest outlet mall in the Philippines. It offers 27,000 sqm of gross leasable area, with locators such as H&M, Nike, Adidas, Puma, Speedo, and Havaianas. The Outlets at Lipa also house the Aboitiz Pitch for football fans (look out for the LiMa sportsfest and the Aboitiz Football Cup!), the Outlets Dog Park (the first of its kind, and one such amenity that is in full support for our dearest husky population), and the Pedway Go Kart track.
All of these establishments (and more too to arrive in the near future) will transform the Batangas landscape into a self-sustaining, profitable, and enjoyable community. The impact is clear: jobs will be created, the economy will rise, tourism will be promoted–all outside of Metro Manila. The secondary benefit will indubitably be the decongestion of the capital, now that people have a distinguished and purpose-filled career and lifestyle to pursue in the beautiful, cool environs of Batangas province.
To find out more about LiMa estate, contact them at +63 2 886-2800 local 1788 or +63 917 688 5387.

AboitizLand, Inc. continues to deliver innovative concepts translated to thriving residential, commercial, and industrial communities for 25 years. Geared towards growth in all its business units, the land group began its national expansion by acquiring LiMA Technology Center in Batangas. Since then, it has launched several projects across Luzon including Seafront Residences, Ajoya Cabanatuan, and Ajoya Capas, as well as The Outlets at Lipa.