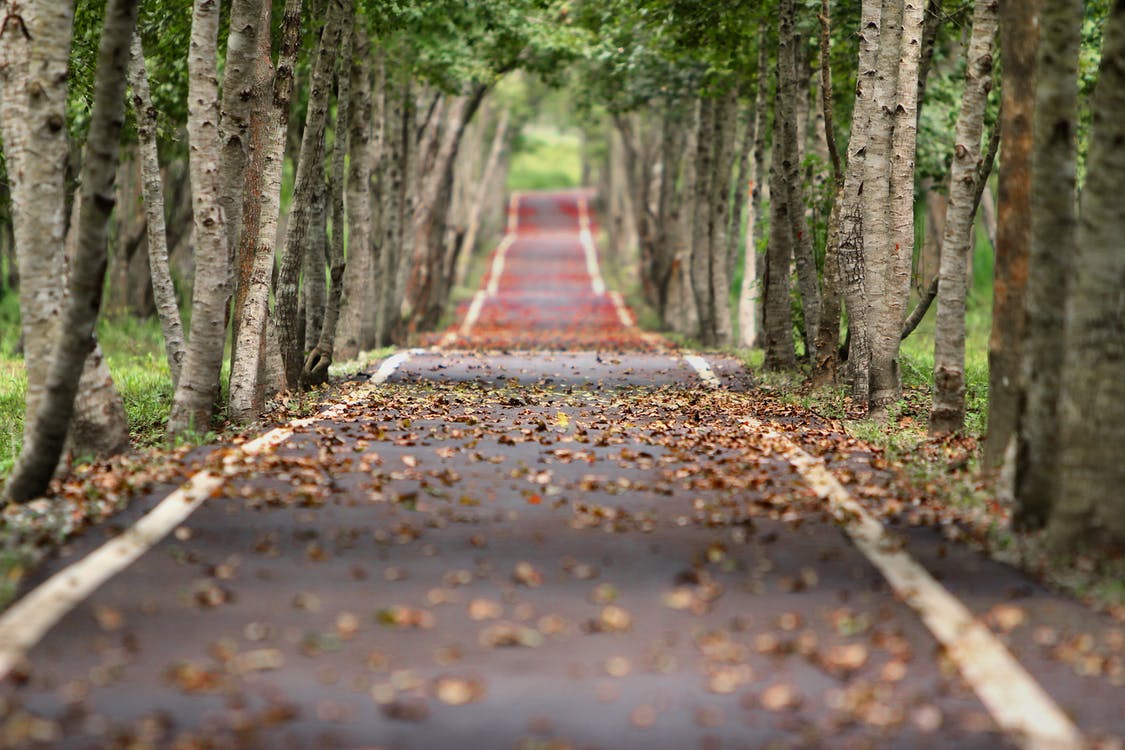 Makati City is a bustling metropolis, a place full of opportunities for those who live and work in the city. It is home to many office workers, business people, and city dwellers, provided by its numerous office towers and condominium buildings. It's no wonder that many people are constantly in and out of the city.
Or if you're visiting Makati City or just working in the area, this doesn't mean that there's nothing else to do in the city when you're not working, aside from shopping! Makati boasts green spaces and parks perfect for a quick break or weekend getaway.

Tucked away in this urban jungle are 10 parks that offer a welcome respite from the city streets. If you're looking for an outdoor activity to break up your day in the city or want to explore some of Makati's parks before deciding to rent a house property or office space, be sure to check out these parks for relaxation and calmness.
Here are the 10 parks to explore in Makati City.
From nature preserves to playgrounds, there's something for everyone in Makati City's green spaces!
1. Ayala Triangle Gardens
Paseo De Roxas St. cor. Makati Ave., cor. Ayala Ave.
The posh residential villages in Bel Air, Urdaneta, and San Lorenzo outlined the boundaries of the triangular Ayala Gardens. The whole two hectares of land is fully-landscaped with gardens and wide-open spaces. It has become a green escape right in the heart of the bustling city.
Commercial properties along Ayala Avenue, Makati Avenue, and Paseo de Roxas outlined the three sides of the park. Anchored by three significant buildings, namely: Tower One & Exchange Plaza, Ayala Triangle Tower 2, and the Philippine Stock Exchange Plaza, the park has several sculptures that were either donated or purchased by Ayala Corporation. It also has jogging paths, fountains, an open-air auditorium and stage, a children's playground, and an outdoor gym.
The Ayala Triangle Gardens is one of the busiest parks in Makati, bordered by commercial properties along Ayala Avenue, Makati Avenue, and Paseo de Roxas. With plenty of wide-open spaces, lush greenery, and sculptures, there's no shortage of things to see and do at Ayala Triangle Gardens, making it a favorite place for events and concerts. During the Christmas season, the park comes alive with the Festival of Lights.
And when you're ready to refuel after exploring the gardens, you'll be happy to know that there are plenty of food options nearby. Restaurants, bakeries, and cafes are available throughout the park, so you can find something to suit your taste. Plus, there are Wi-fi hotspots so you can stay connected while you relax and enjoy the outdoors. So whether you're looking for a quick bite or a leisurely meal, Ayala Triangle Gardens has you covered.
Despite its busy location, Ayala Triangle Gardens is a peaceful abode in the metro, providing a welcome interlude from the hustle and bustle of city life.
2. Legazpi Active Park
Rada Street, Legazpi Village
Located in the commercial and residential district of Legazpi Village in Makati City, the Legazpi Active Park is a 7,500-meter square open space that features improved landscape design, a collection of ornamental plants, and a fitness park with jogging paths, tiled walkways, and park benches.
The children's playground is a popular spot for families, and the park is also a popular destination for outdoor activities such as picnicking, strolling, and bird watching. There's also a basketball court if you're feeling competitive.
The Legazpi Active Park is a great place to enjoy the outdoors, get some exercise, and take in the sights and sounds of city life. The best part about Legazpi Active Park is it's at the center of Makati, so it's easy to get to no matter where you're staying in Makati.
3. Washington SyCip Park
Legazpi Street, Legaspi Village
Commercial districts are not only about the hustle and bustle of busy streets and towering buildings. They can also be about taking a break from the concrete jungle and getting in touch with nature. It is unmistakably the case with the Washington SyCip Park in the commercial district of Barangay San Lorenzo.
Named after Washington Sycip, a prominent Filipino-Chinese businessman and philanthropist, the park has several outdoor installations and sculptures by Impy Pilapil like the Wishing Stone, Faith, Entry, Sungka, Mangrove Nature Embrace, Stone turtles, and Giant urns. There's also a small stage in the park where you can sometimes catch live music or other performances.
Washington Sycip Park is also a popular spot for wedding photos, featuring a wide variety of trees and plants, benches encrypted with distinctive quotes from the late tycoon, and a sweeping koi pond of different variations. Best of all, the park is close to Greenbelt, making it the perfect place to take a break from shopping or working.
4. Jaime C. Velasquez Park
Tordesillas St., Salcedo Village
Jaime C. Velasquez Park, commonly referred to as Salcedo Park, is a 7,000-meter squared pocket park located in the mixed residential and commercial zone of Salcedo Village in Barangay Bel-Air, Makati City. The park is Ayala Land's response to the growing need for green open spaces in the central business districts of Metro Manila. It is situated in the Commercial area of Barangay San Lorenzo and bounded by Paseo de Roxas and Gil Puyat Avenue.
The park features a children's playground, a trellised path on one side of the park, a green lawn, and benches. It also has an arbor that serves as a stage for various events held at the park. The Salcedo Market is also organized every Saturday at this park.
The Jaime C. Velasquez Park is just one of the many examples of how Ayala Land strives to create sustainable communities that promote Live-Work-Play-Learn experiences within its developments in Makati City.
5. Greenbelt Park
Greenbelt, Makati Avenue
Greenbelt Park is a refreshing break from the hustle and bustle of city life. It is the perfect place to relax and enjoy the outdoors. The park is beautifully landscaped and has various features, including a pond, walking trails, and a playground. Its lush greenery and serene atmosphere make it a perfect place for jogging, picnicking, and bird watching.
Solitude in the middle of the city, Greenbelt Park has condominium towers bent around its perimeters. Visitors can also explore the nearby commercial district of Makati Avenue in Ayala Center, which offers a variety of shops and restaurants. Greenbelt Park is the perfect destination if you're looking for a place to stroll or shop.
6. Makati Poblacion Park
Barangay Poblacion
Poblacion Park is an urban linear park that runs along the Pasig Riverbank in Barangay Poblacion, near Makati-Mandaluyong Bridge. The park includes a playground, stone pews, sheds, and light poles.
Situated right at the center of Poblacion, the park is within walking distance of some of Makati's best restaurants and bars. It has become a popular hangout spot for residents of condominium properties of Poblacion on one end and office workers along JP Rizal Avenue on the other. If you're looking for a place to relax and take in the sights and sounds of Makati, then Poblacion Park is the perfect spot for you.
And, of course, no visit to Poblacion Park would be complete without taking a stroll across Makati Museum or checking out the Coronado Heritage House. Whether you're a resident of Makati or just visiting for a few days, Poblacion Park is worth visiting.
7. Makati Park and Garden
Greenbelt, Makati Avenue
Makati Park and Garden is a beautiful urban park amid a bustling city. Located between the residential and commercial districts of Makati and Taguig. It is situated east of South Cembo and north of Fort Bonifacio Global City, south bank of the Pasig River.
It features a small lake, fountains, and a waterfall. It is also a bird sanctuary and one of five plant nurseries in Makati.
In addition to the park amenities, the Rizal Riverwalk along JP Rizal Avenue Extension runs through the Guadalupe Ferry Station near EDSA and offers stunning views of the Pasig River. Makati Aqua Sports Arena is also in the park featuring two swimming pools. The Artist Pavilion serves as a function hall for events.
Across the street from the park is The University of Makati's main campus, Fort Bonifacio Elementary and High School, and the Ermita de San Nicolas de Tolentino Chapel. Makati Park and Garden is a perfect place to relax and escape the hustle and bustle of the city.
8. Bel-Air Parks
Bel-Air Village Phase II & III
Parks are a valuable amenity in any neighborhood, and Barangay Bel Air is lucky to have two of them! The parks are located at Bel Air II and Bel Air III and are equipped with all sorts of facilities for sports and recreation.
There are two basketball courts – one covered and one open-air. Also, children's playgrounds, a conference pavilion, and a gym. Plus, there's a jogging path, picnic area, and a gazebo for those who want to enjoy the outdoors.

The parks are also conveniently located near residential and commercial properties in Bel Air, making them easily accessible for everyone in the community.
9. Dasmariñas Village Parks
Dasmariñas Village
Barangay Dasmariñas is one of the best places to live in Makati. It is conveniently located near the residential and commercial districts of Makati, bordered by the commercial district of San Lorenzo in the north; Western Bicutan in Taguig in the south, where AFPOVAI Subdivision is situated; the posh community of Forbes Park in the east; and Magallanes Village in the west.
Located in the barangay is Dasmariñas Village, a private residential subdivision; that has two community parks in the neighborhood, Campanilla Park across Colegio de San Agustin and Mahogany Park near Chino Roces Avenue.
These parks have an enclosed pavilion for private functions, a gym, a basketball and badminton court, and a tennis court. Swings, slides, and monkey bars are available in the children's playground. If you're looking for a safe and comfortable place to live in Makati, Dasmariñas Village is definitely worth checking out.
10. Circuit Makati
Barangay Carmona
Circuit Makati is a 21-hectare mixed-use development touted as the country's first "lifestyle district" that offers a unique and dynamic mix of leisure, office, residential, retail, and entertainment options in one convenient location.
One of the vital features of Circuit Makati is its commitment to providing ample green spaces and open areas for residents and visitors to enjoy. In line with this, the development boasts 4 different open fields that offer a variety of activities and amenities for everyone to enjoy.
If you're looking for a place with plenty of opportunities, Makati City is the one. Home to many office workers, business people, and city dwellers, there's always something going on in this bustling metropolis.
And if you're lucky enough to call Makati home, take advantage of the 10 parks scattered throughout the city – they offer a welcome intermission from the concrete jungle. If you're still not convinced that Makati is right for you, check out our latest listings – we've got residential and commercial properties available for you at affordable prices.
Come and explore everything that Makati has to offer!